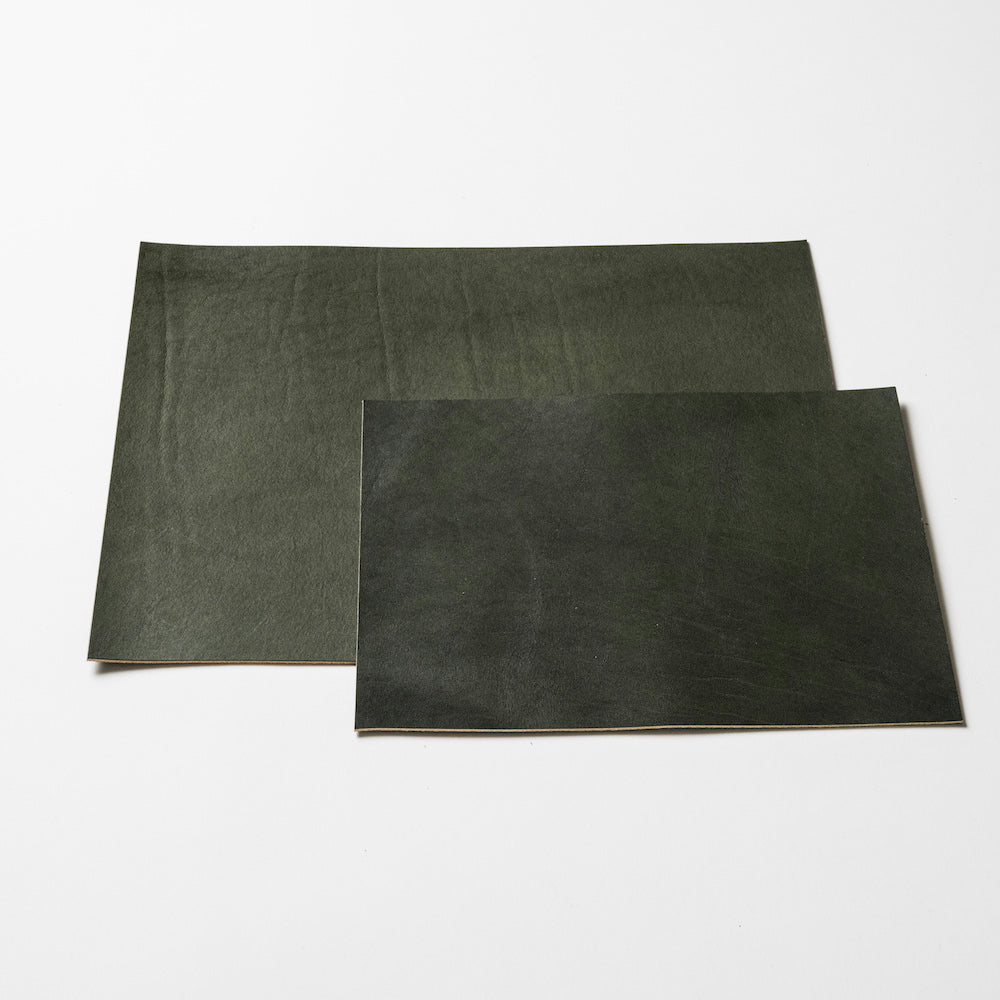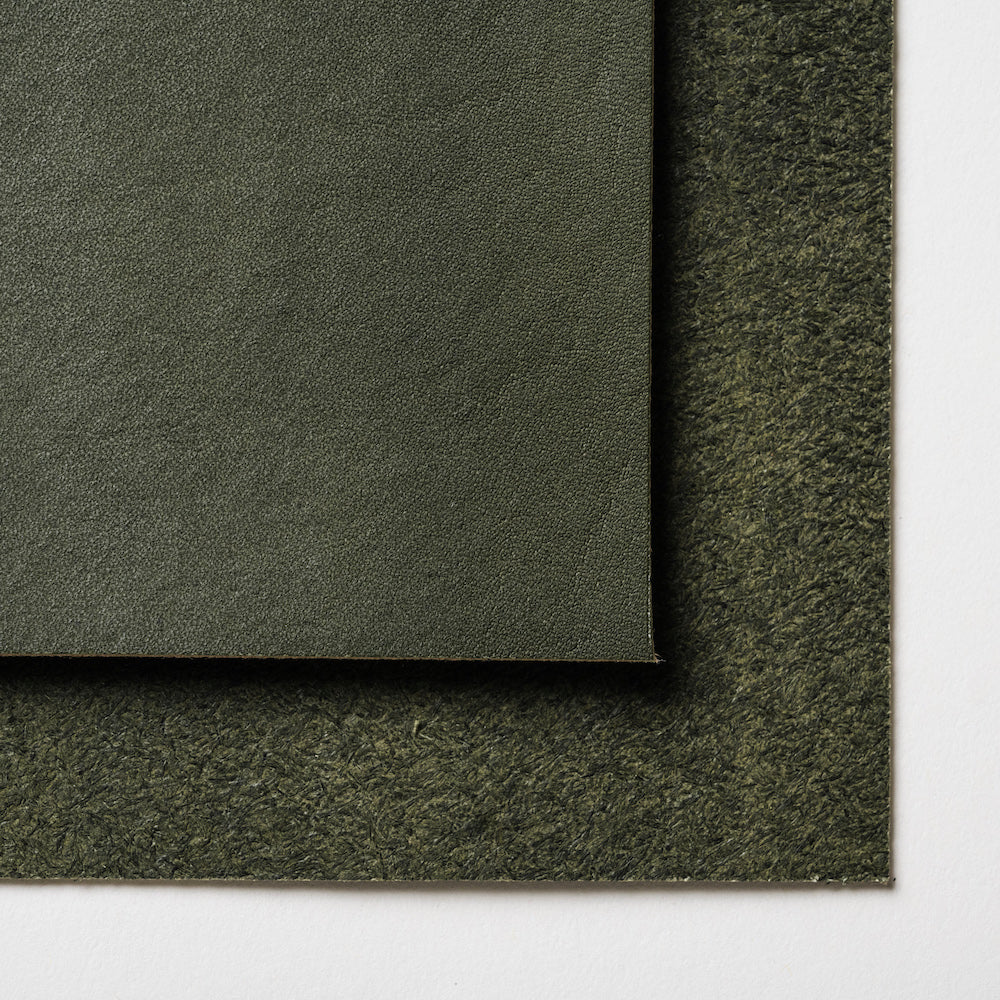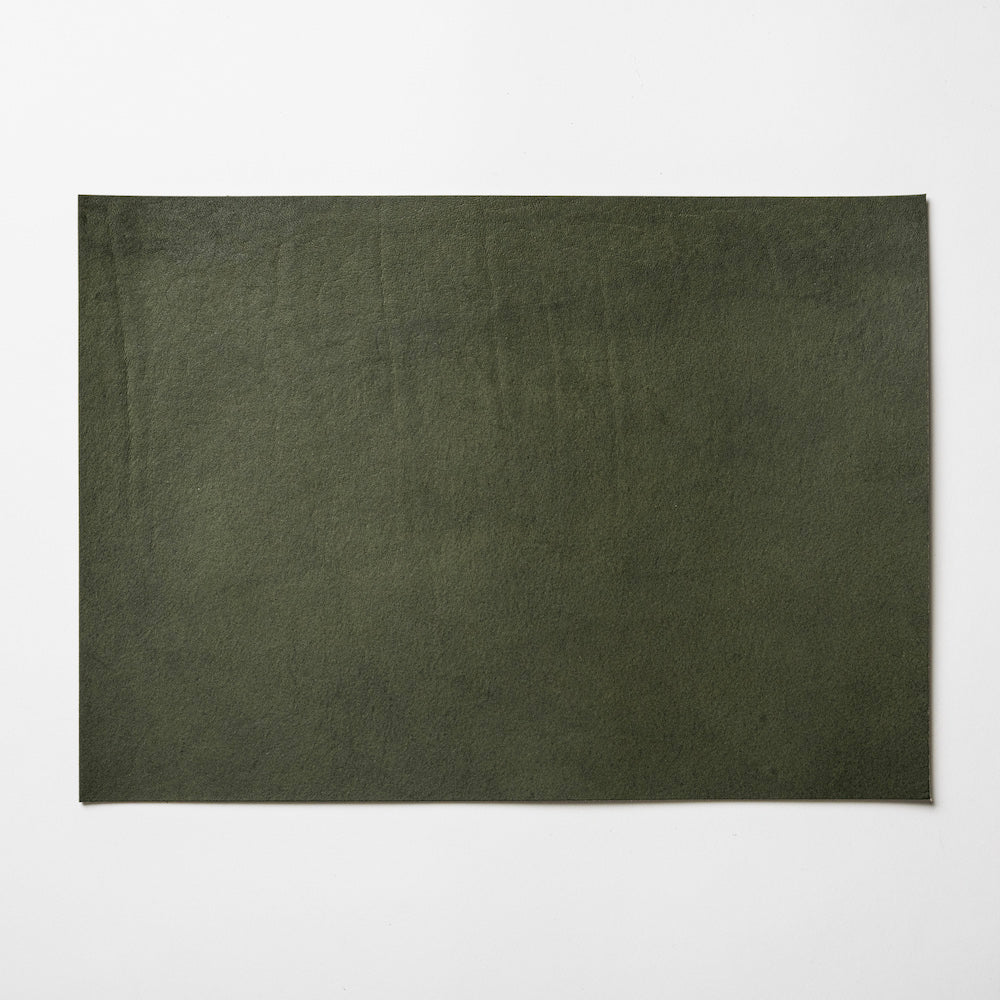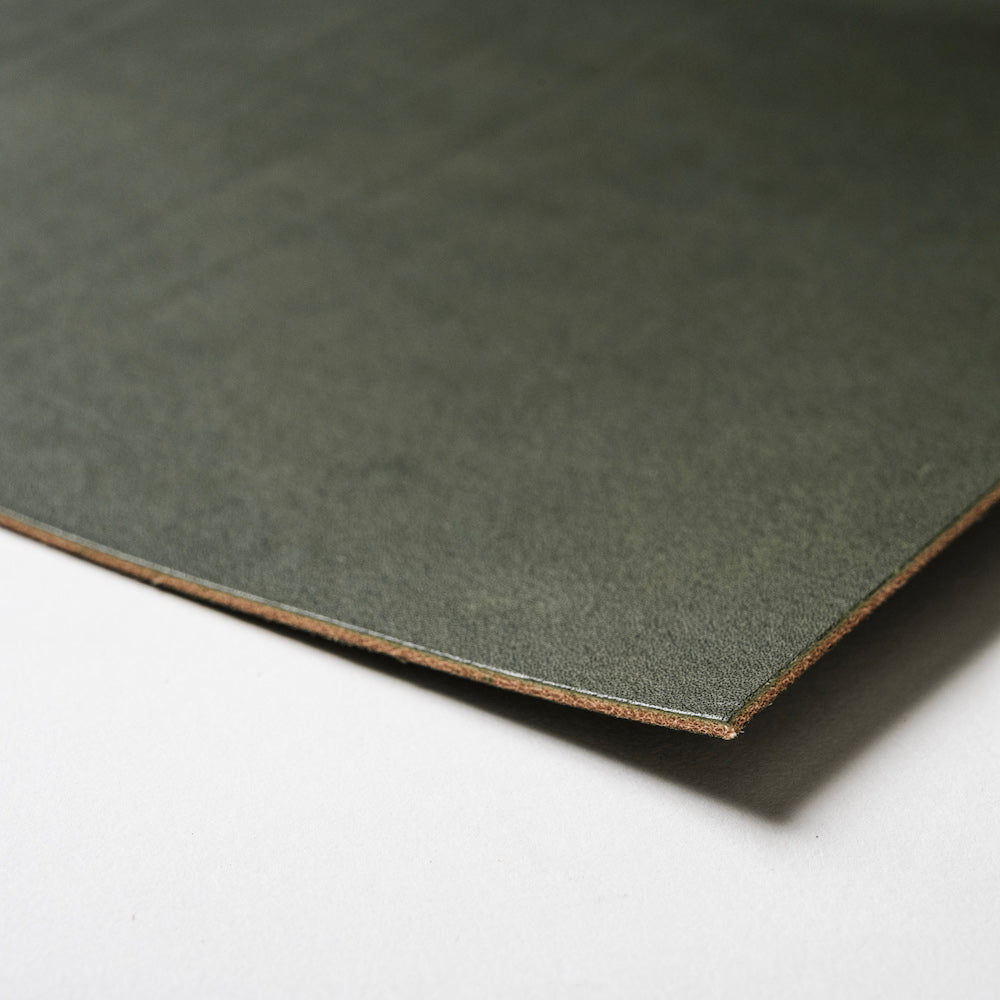 These are .URUKUST original leather sheets that are perfect for making leathercraft. They are vegetable-tanned cowhide with a smooth finish and are moderate elastic, with few wrinkles on the surface. The leather hides are 1.6mm thick, easy to handle when making a wide range of products from small items to big bags. The flesh side has been treated to get rid of the fluff.
The products that are marked "limited" are only available while supplies last.
SIZE
The material has been cut into the following sizes.
Size 5: approx. 42 x 55cm (limited)
Size 4: approx. 41 x 49cm (limited)
Size 3: approx. 48 x 22cm (limited)
Size 2: approx. 29.5 x 21cm
Size 1: approx. 22 x 15cm
GRADE
Although this is a grade-A product, it may contain scratches, uneven colors, stains, or holes depending on the material.
Grade A
Very clean overall, but may be slightly wrinkled, or have very small scratches and uneven coloring.
DETAIL
Material
Steer hide (Japan)
Tanning process
vegetable
Thickness
1.6mm (may vary slightly depending on the spot)
Flesh side treatment
Treated (to reduce fluffing on the flesh side)
Dye
Not through (Dyeing the edges is recommended as they are in its natural color.)
- .URUKUST SMOOTH LEATHER -
This cowhide is tanned using vegetable tannins. .URUKUST original leather is produced after extensive discussions with tanners. It has a smooth finish with few wrinkles or creases on the surface. This is firmer than .URUKUST CLASSIC LEATHER, but the wax rubbed into the leather will soften the leather and add luster over time.