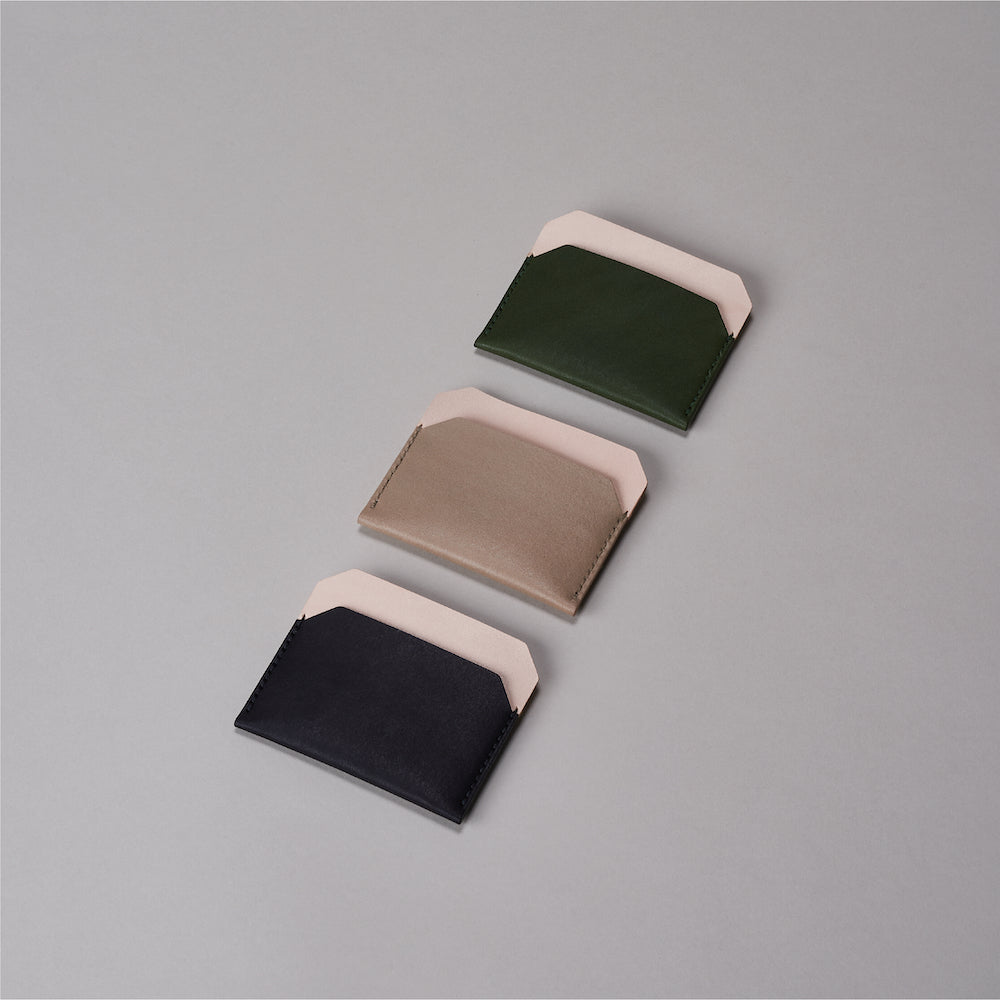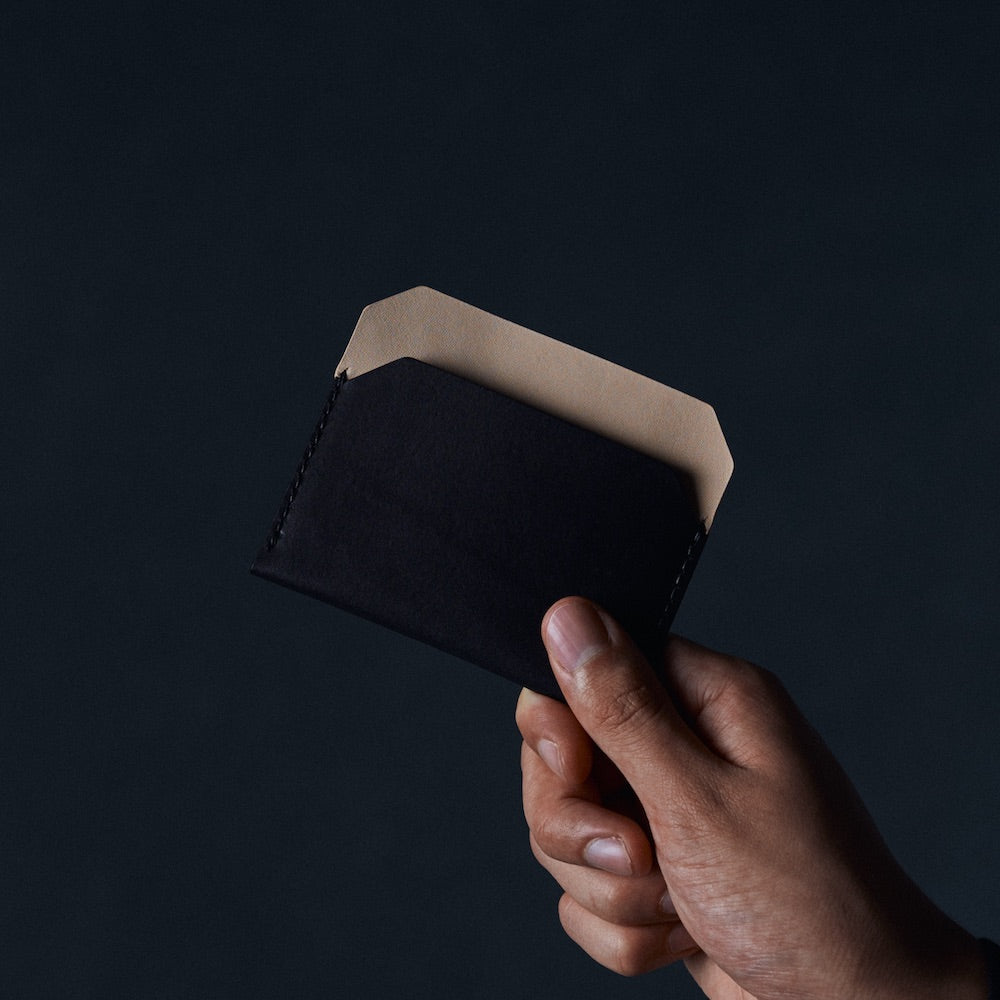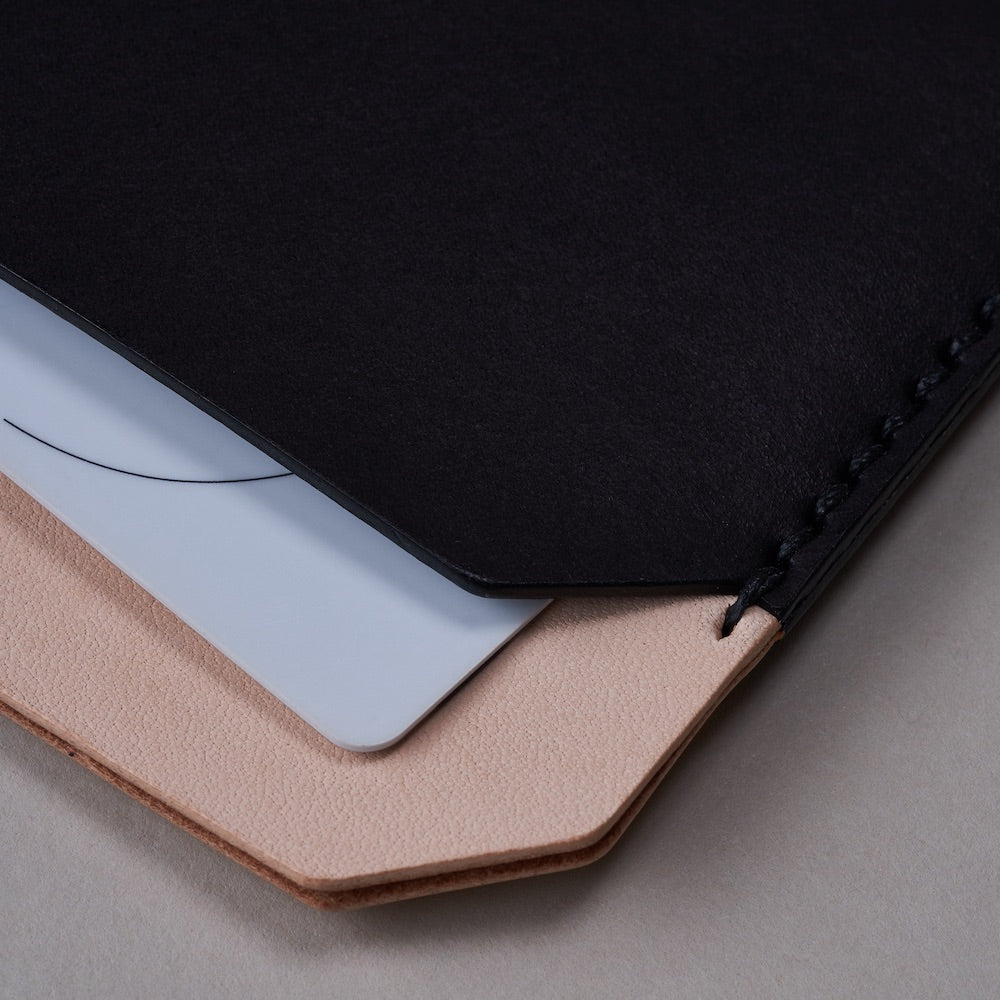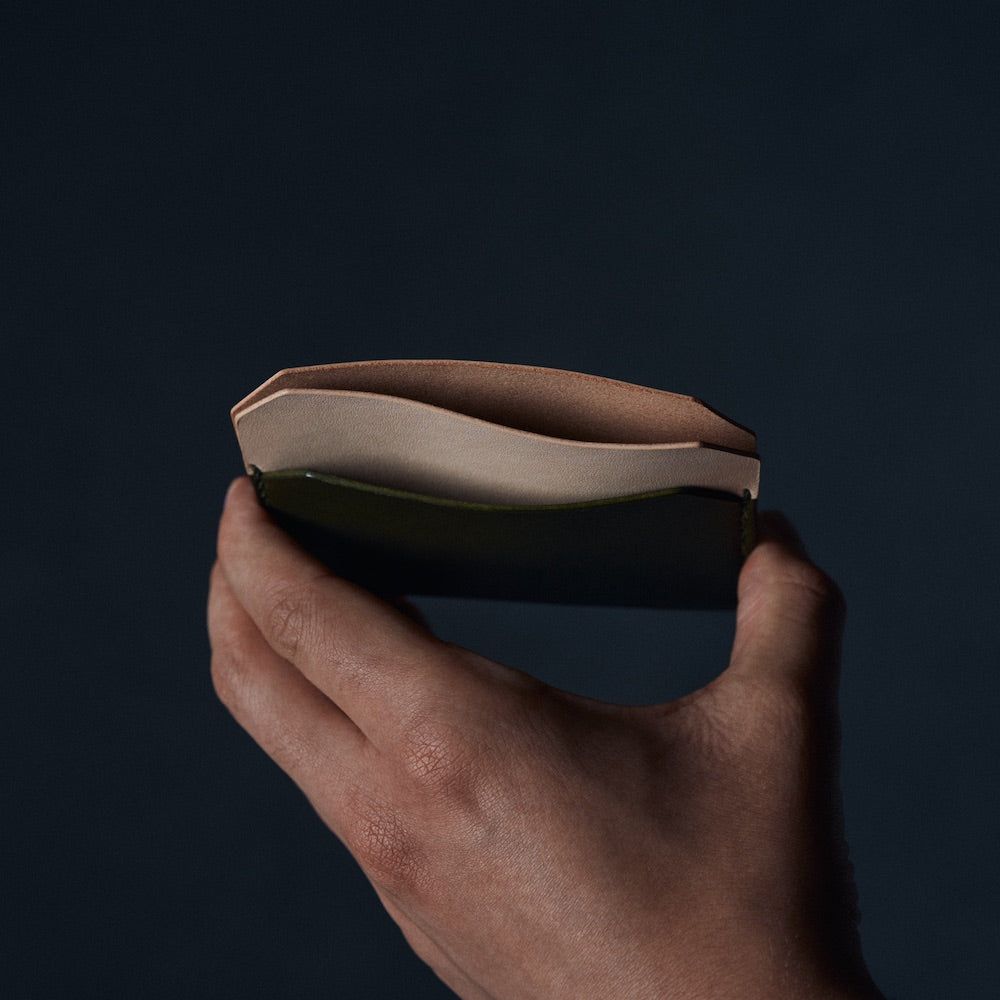 This three-part minimal slim wallet can hold folded bills and cards. The design is simple enough for beginners cutting leather for the first time.

◆ The data you're about to download includes the following. Please select the one applicable to your needs.


For A4 output (Japanese and English versions)




◆After purchase, click the "Download Now" button to download the file. The link will also be sent to you via email.

◆For instructions on how to use the downloaded patterns, please check our video.
DETAIL
CONTENTS
File format: PDF
*This is a downloadable product.
Materials used in the sample
[SMALL SHEET] .URUKUST SMOOTH LEATHER 1.6mm Size 1 x1
view detail
[SMALL SHEET] NATURAL VEG-TANNED LEATHER 1.2mm Size 1 x1

view detail
Tools and supplies used in the sample
- Box cutter
- Cutting matt
- Ruler
- Round awl
- Silver pen
- Compass/wing divider
- Dresser file
- Loofa sponge
- Edge slicker
- Rubber mat
- Wooden mallet
- One-pronged chisel with 4mm spacing
- Two-pronged chisel with 4mm spacing
- Four-pronged chisel with 4mm spacing
- Glue applicator stick
- 2 hand-sewing needles
- Scissors

- Linen thread
- Beeswax
- Glossing polish(TOKONOLE)
- Rubber cement
- Leather dye
- Cotton swab
- Wood glue


Special tools needed to make this item