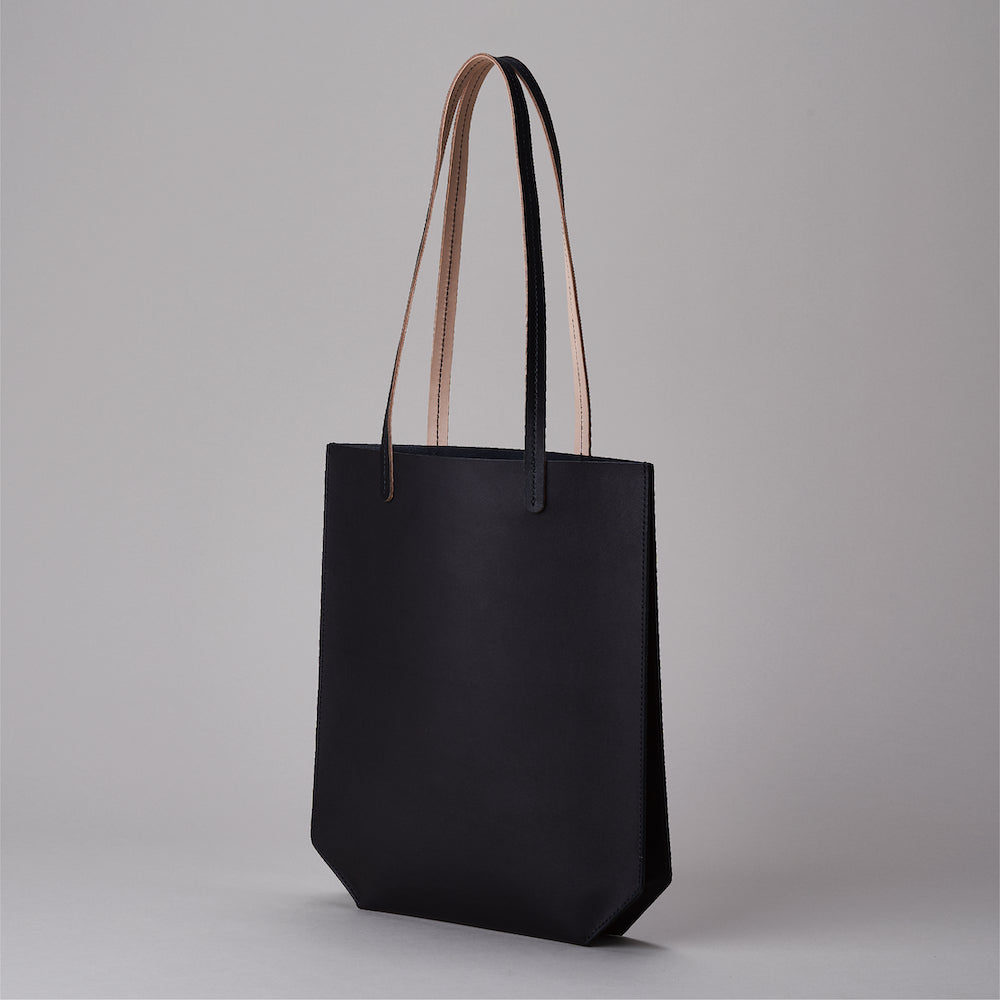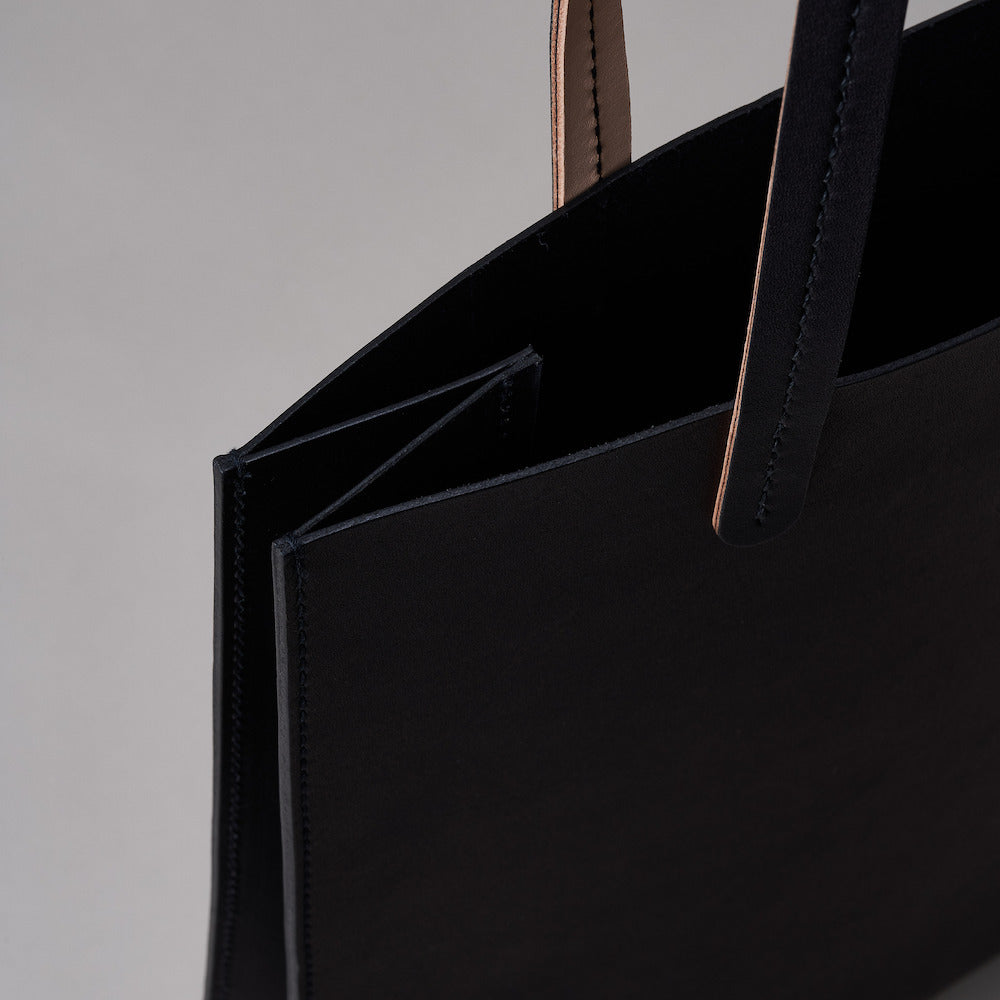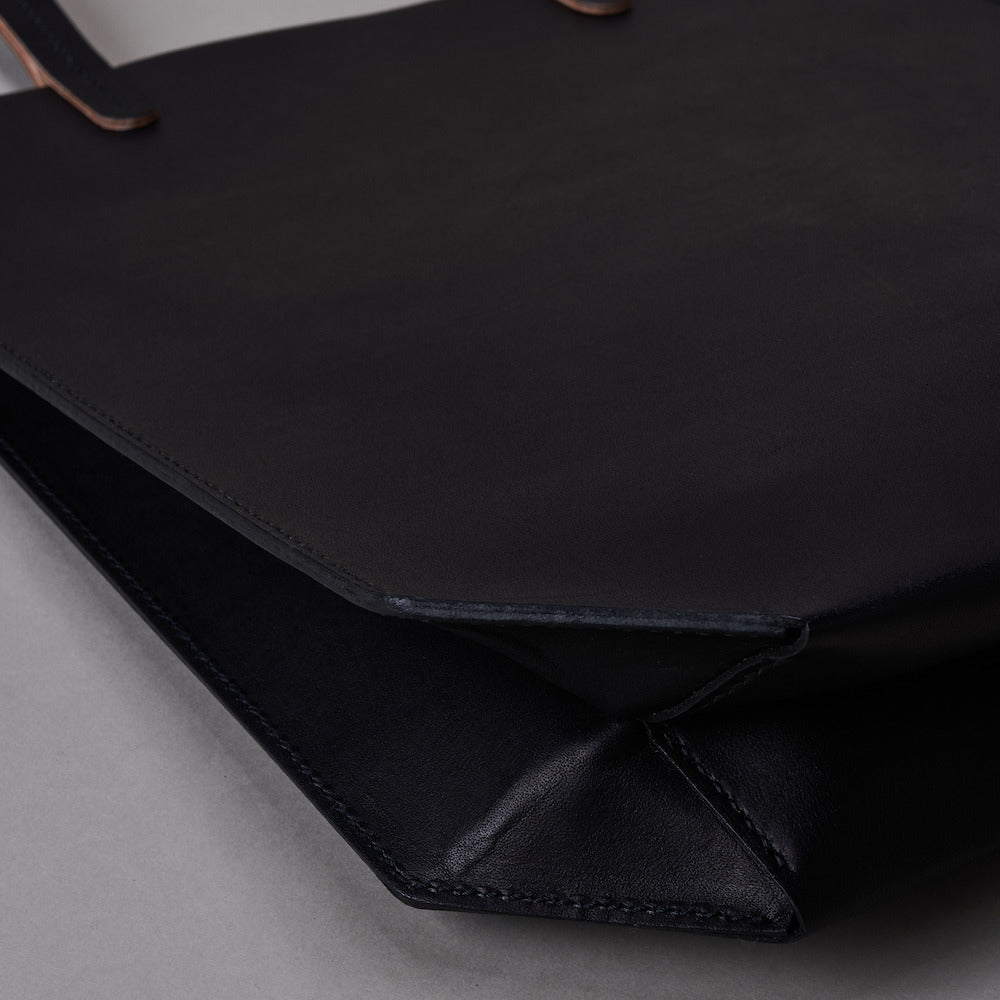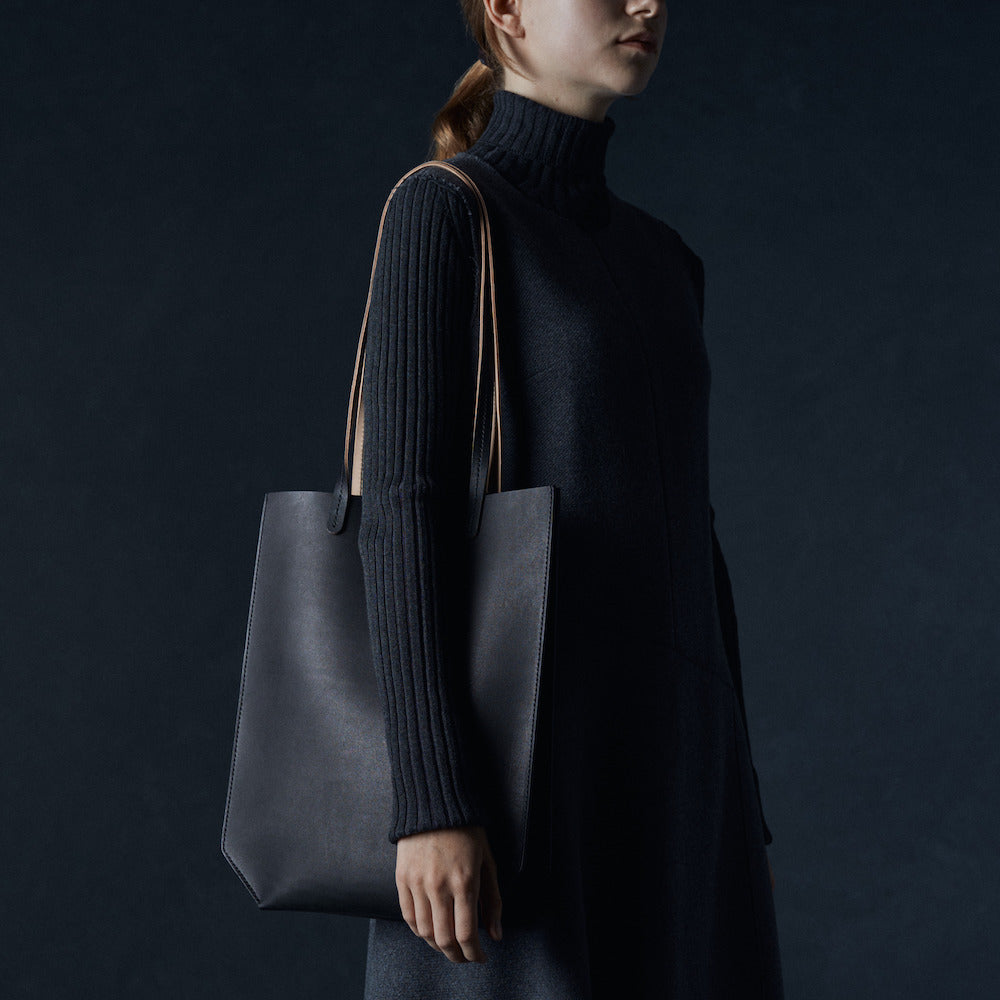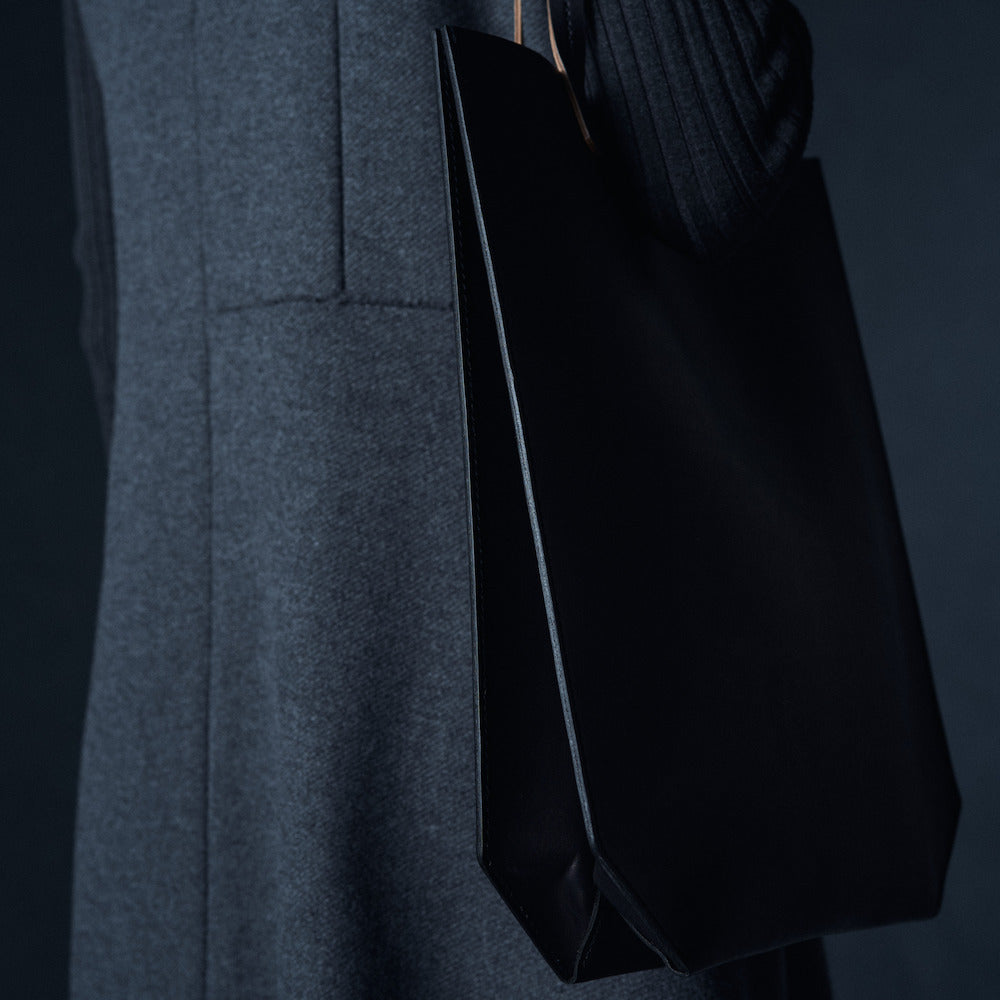 A tote bag with a multi-angular gusset. It's large enough to hold A4 documents vertically. To make the gusset three dimensional, the angles are carefully calculated. For uni-sex use, a longer handle length is recommended.

◆ The data you're about to download includes the following. Please select the one applicable to your needs.
For A4 output (Japanese and English versions)
For A3 output (Japanese and English versions)




◆After purchase, click the "Download Now" button to download the file. The link will also be sent to you via email.

◆For instructions on how to use the downloaded patterns, please check our video.
DETAIL
CONTENTS
File format: PDF
*This is a downloadable product.
FINISHED SIZE
W30xD6xH36cm
Handle length :63cm
Materials used in the sample
.URUKUST SMOOTH LEATHER 1.6mm / JET BLACK Large size x1
view detail
#1 LEATHER HANDLE 15X800mm / JET BLACK
view detail
Tools and supplies used in the sample
- Box cutter
- Cutting matt
- Ruler
- Round awl
- Silver pen
- Compass/wing divider
- Dresser file
- Loofa sponge
- Edge slicker
- Rubber mat
- Wooden mallet
- One-pronged chisel with 4mm spacing
- Two-pronged chisel with 4mm spacing
- Four-pronged chisel with 4mm spacing
- Glue applicator stick
- 2 hand-sewing needles
- Scissors

- Linen thread
- Beeswax
- Glossing polish(TOKONOLE)
- Rubber cement
- Leather dye
- Cotton swab
- Wood glue


Special tools needed to make this item
- Small rubber mat
- Double sided tape 3mm