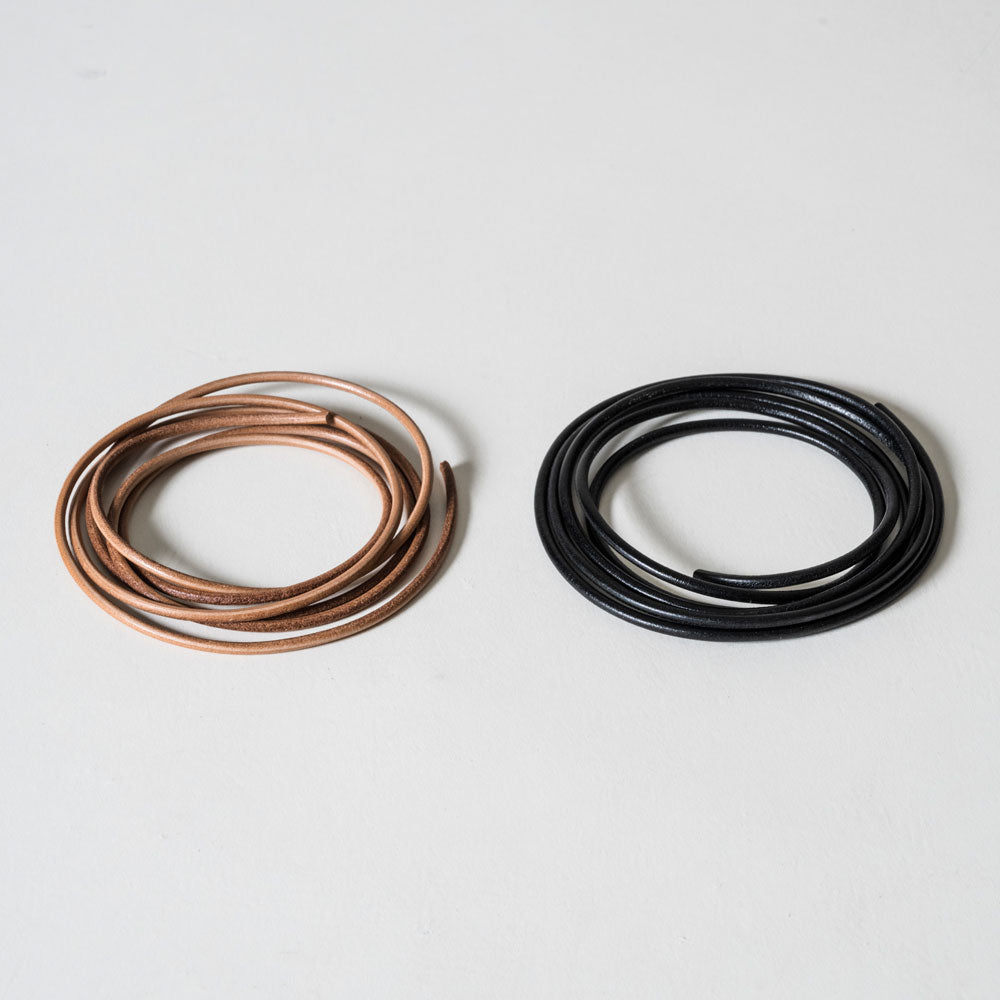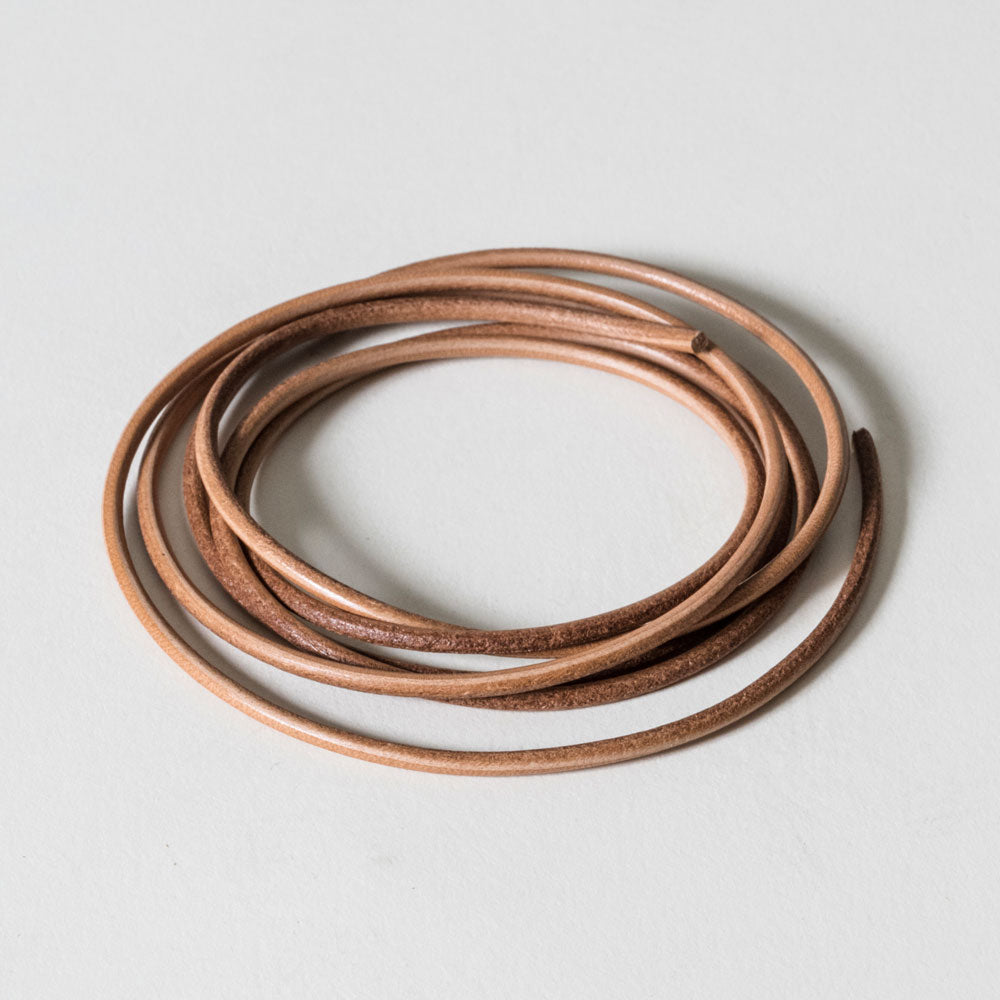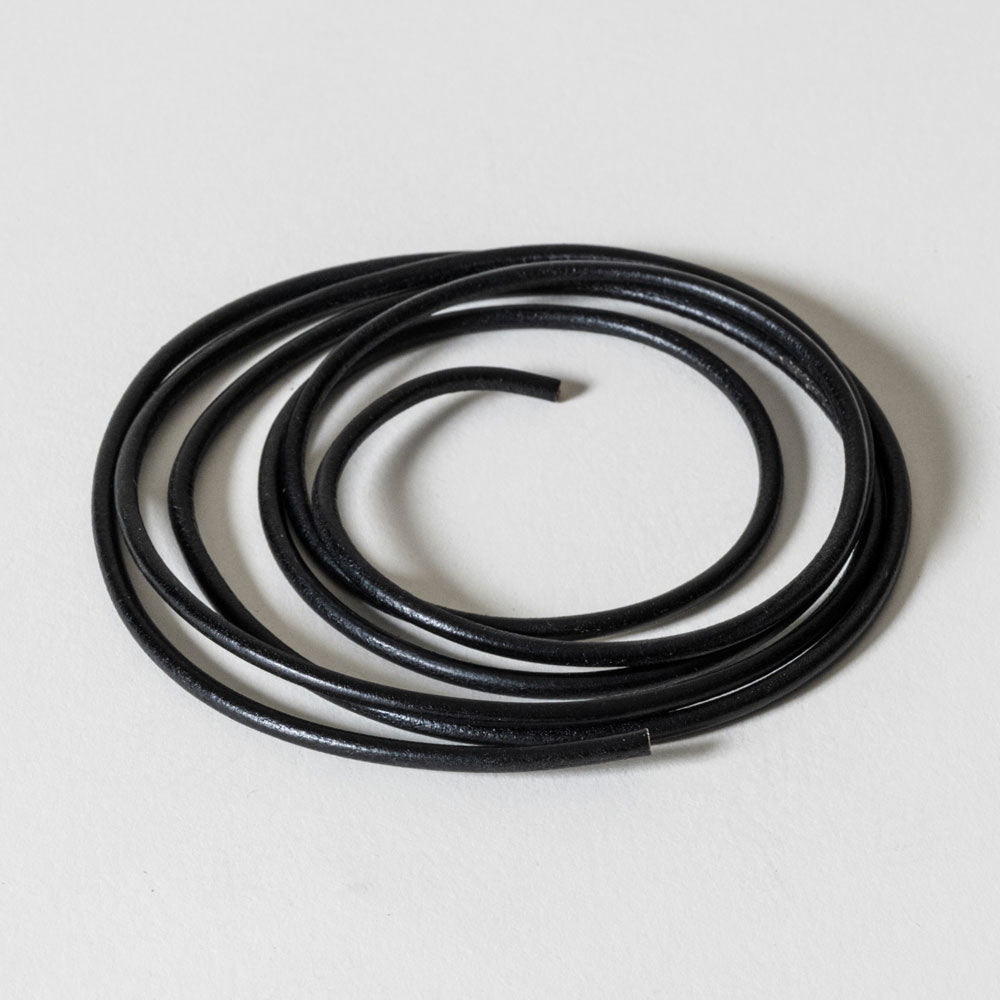 Size: approx. 3mm in diameter, 1500mm long x 1pc.
This is a round leather string (cross sectional area: 3 mm). Used as a shoulder string for an item in COLLECTION #1.
We don't have this in green. For the PHONE SLING's FOREST GREEN, we recommend the NATURAL color.
DETAIL
Material
Steer hide (Japan)
Tanning process
Vegetable
Thickness
3mm (may vary slightly depending on the spot).