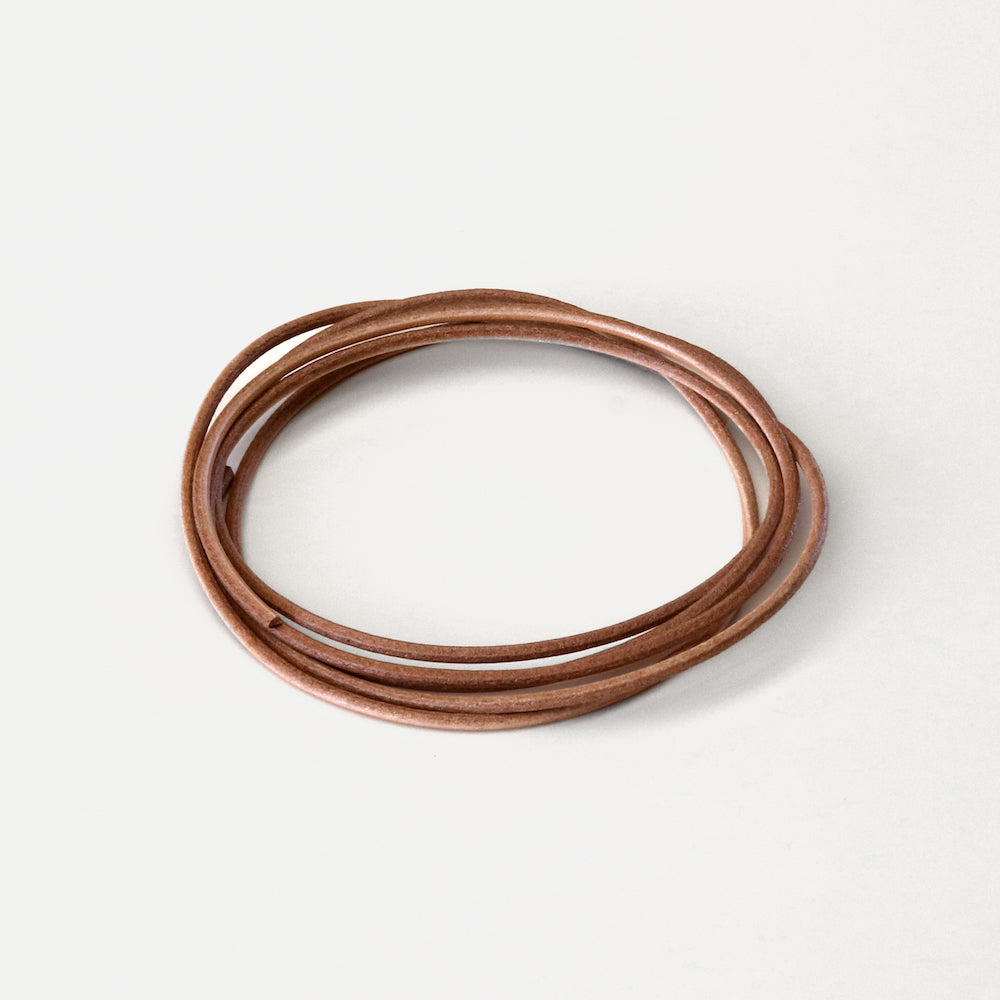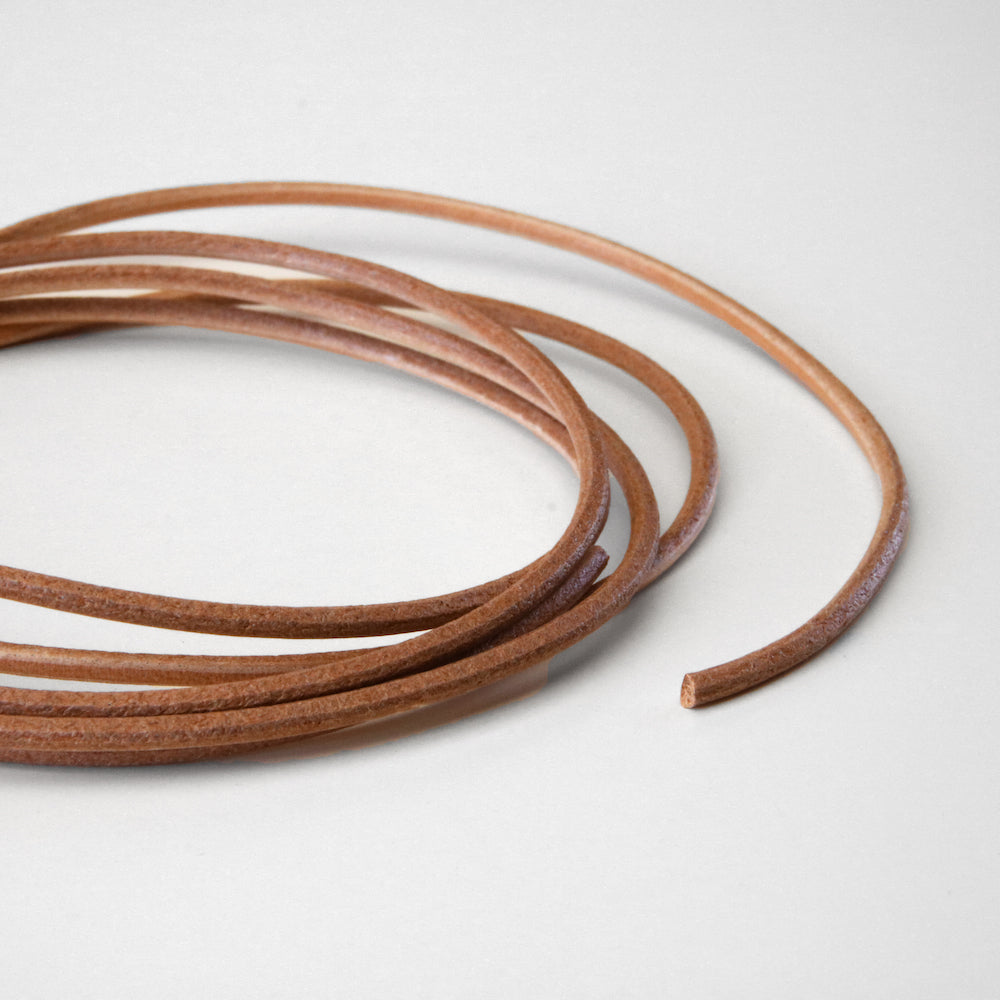 Size: approx. 2mm in diameter, 1200mm long x 1pc.
This is a round leather string (cross sectional area: 2 mm). Used as a neck string for an item in COLLECTION #2.
We don't have this in black.
DETAIL
Material
Steer hide (Japan)
Tanning process
Vegetable
Thickness
2mm (may vary slightly depending on the spot).