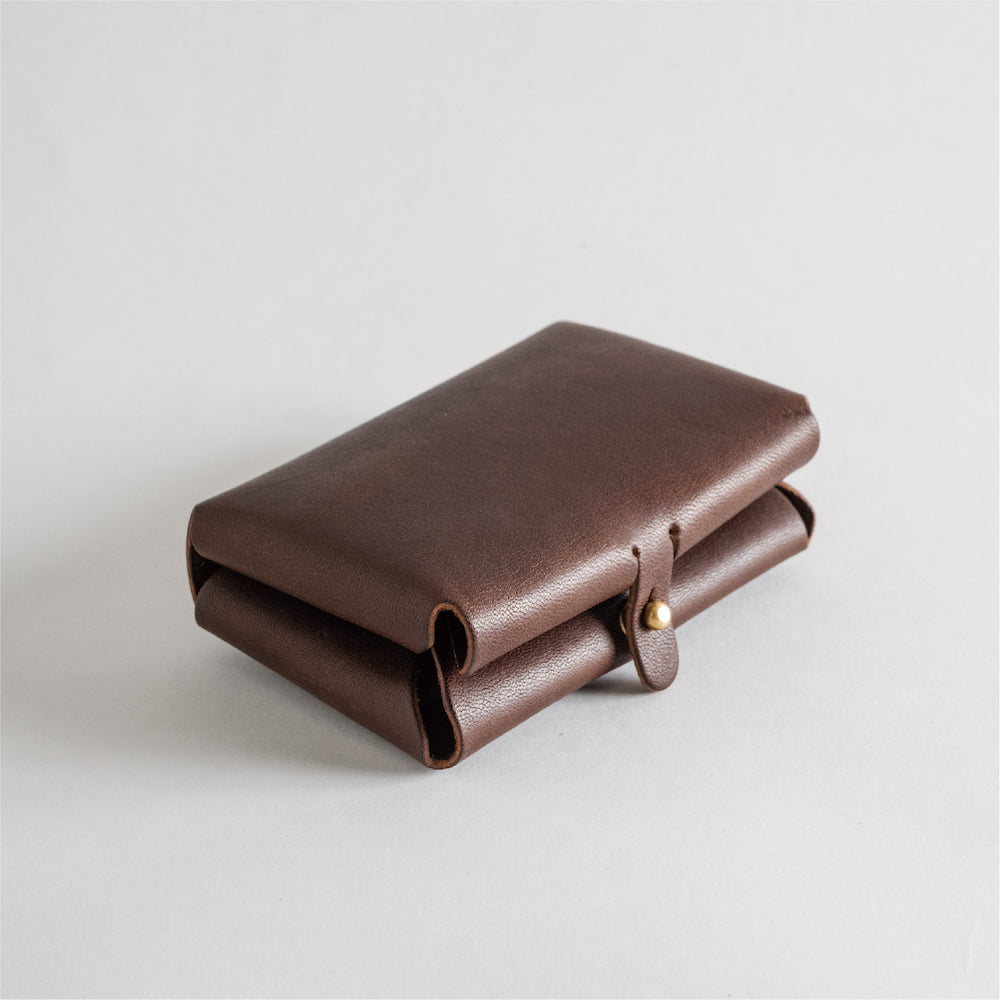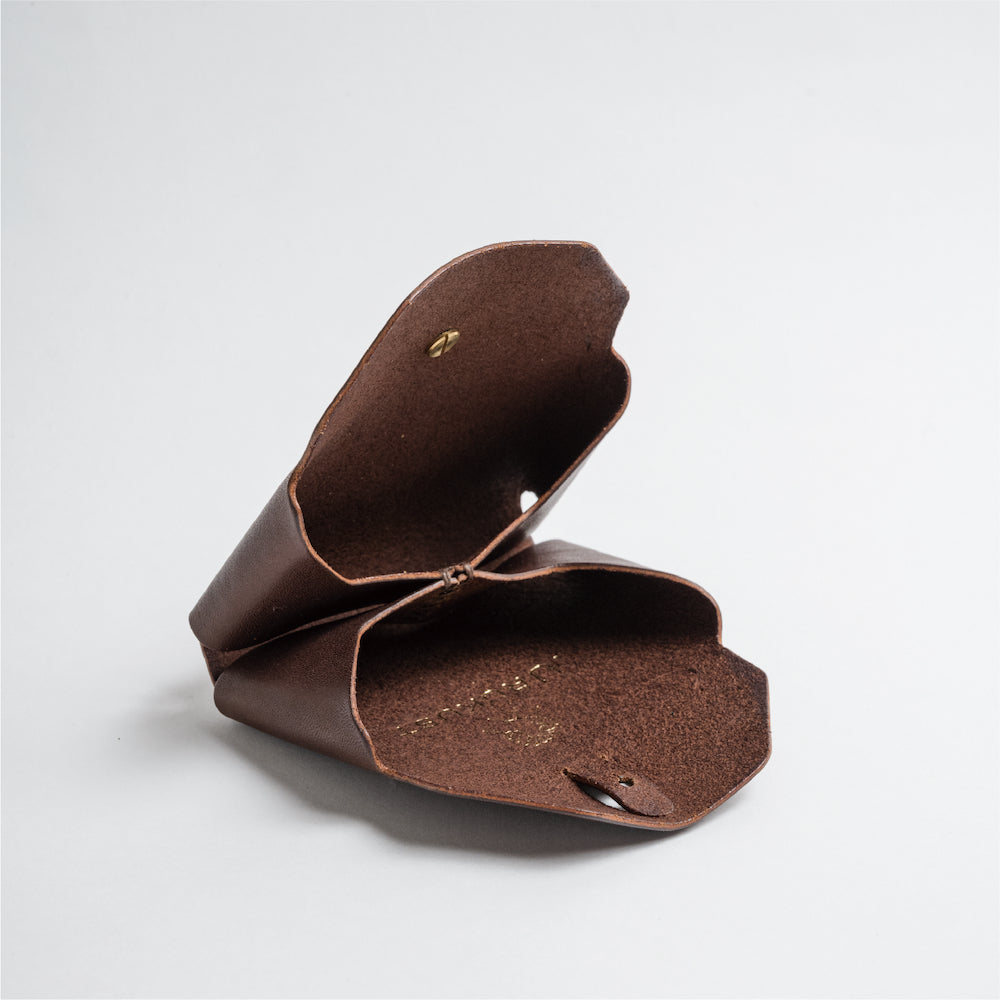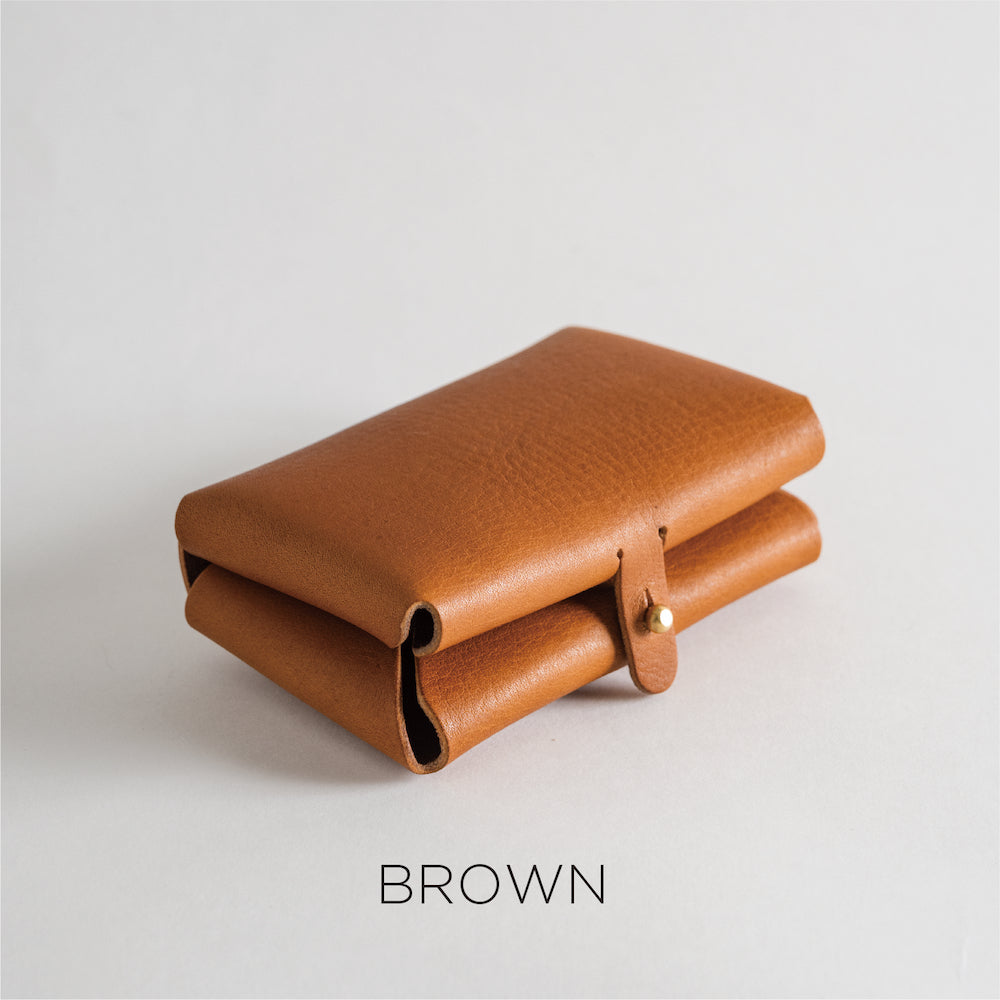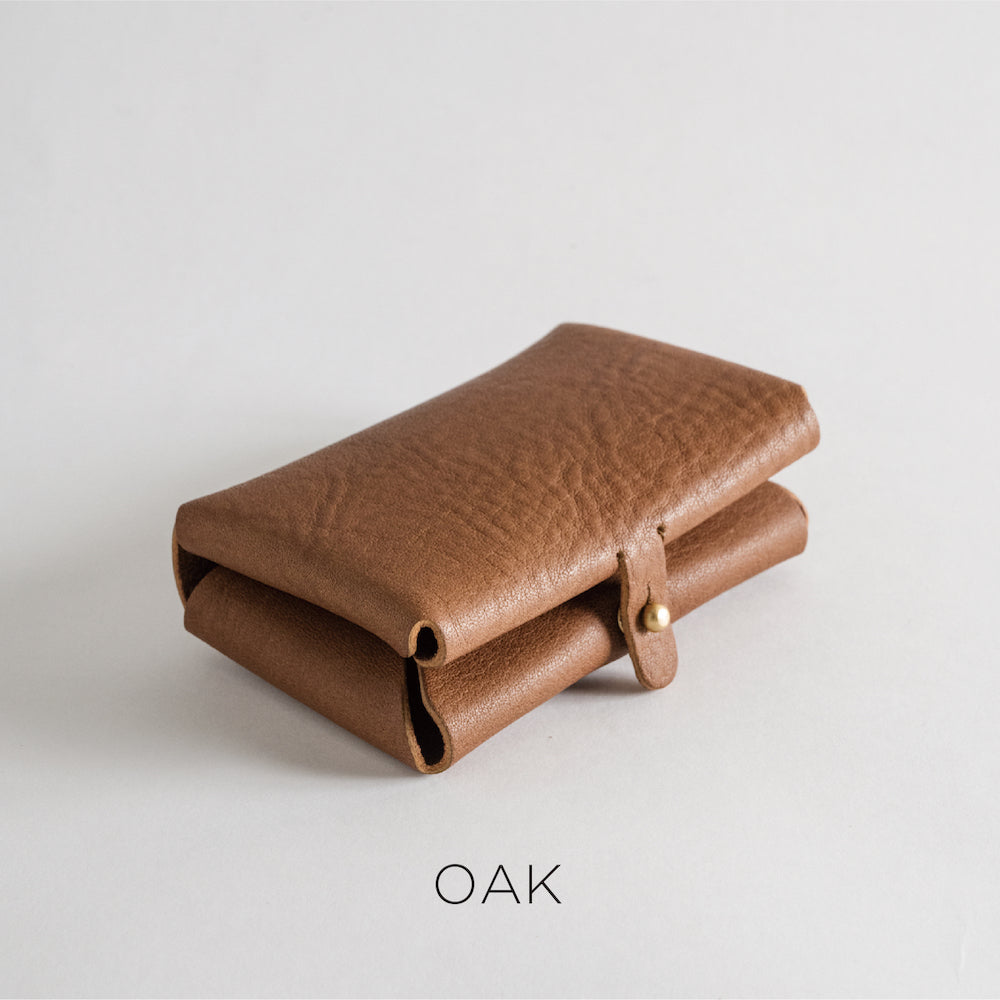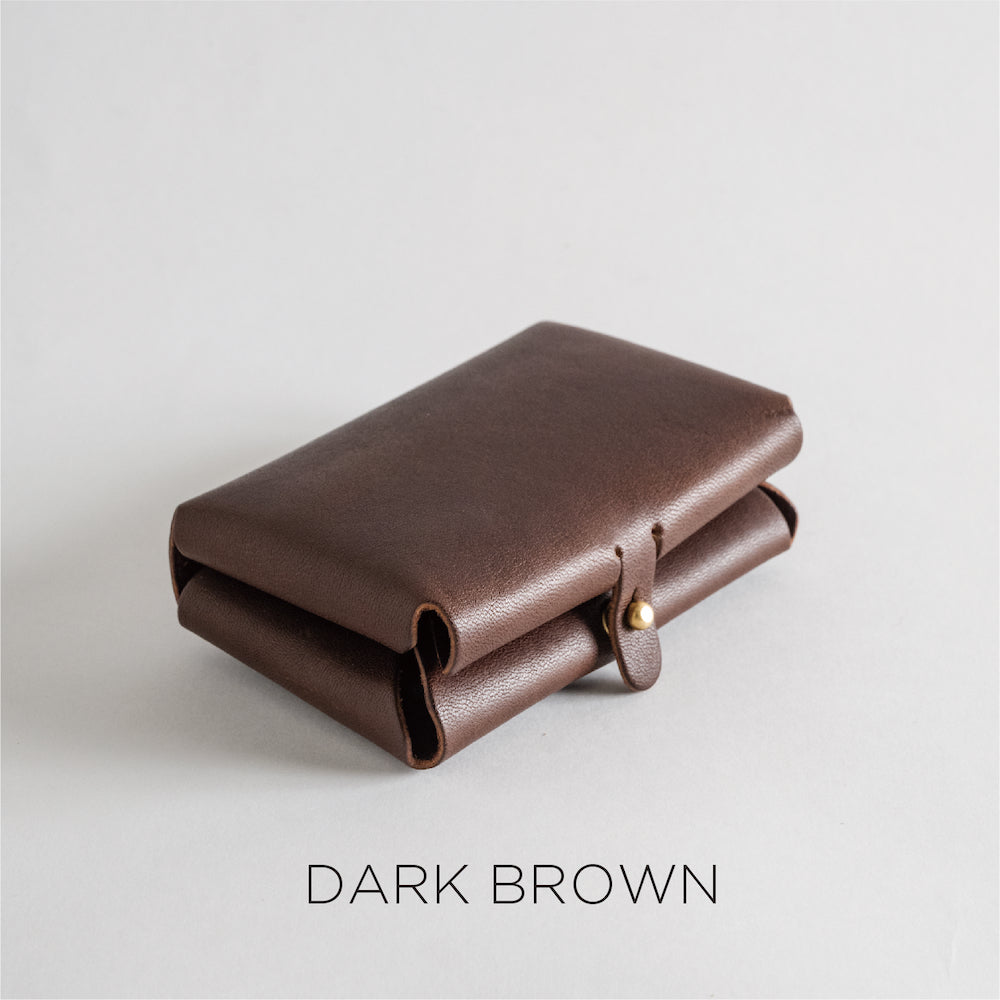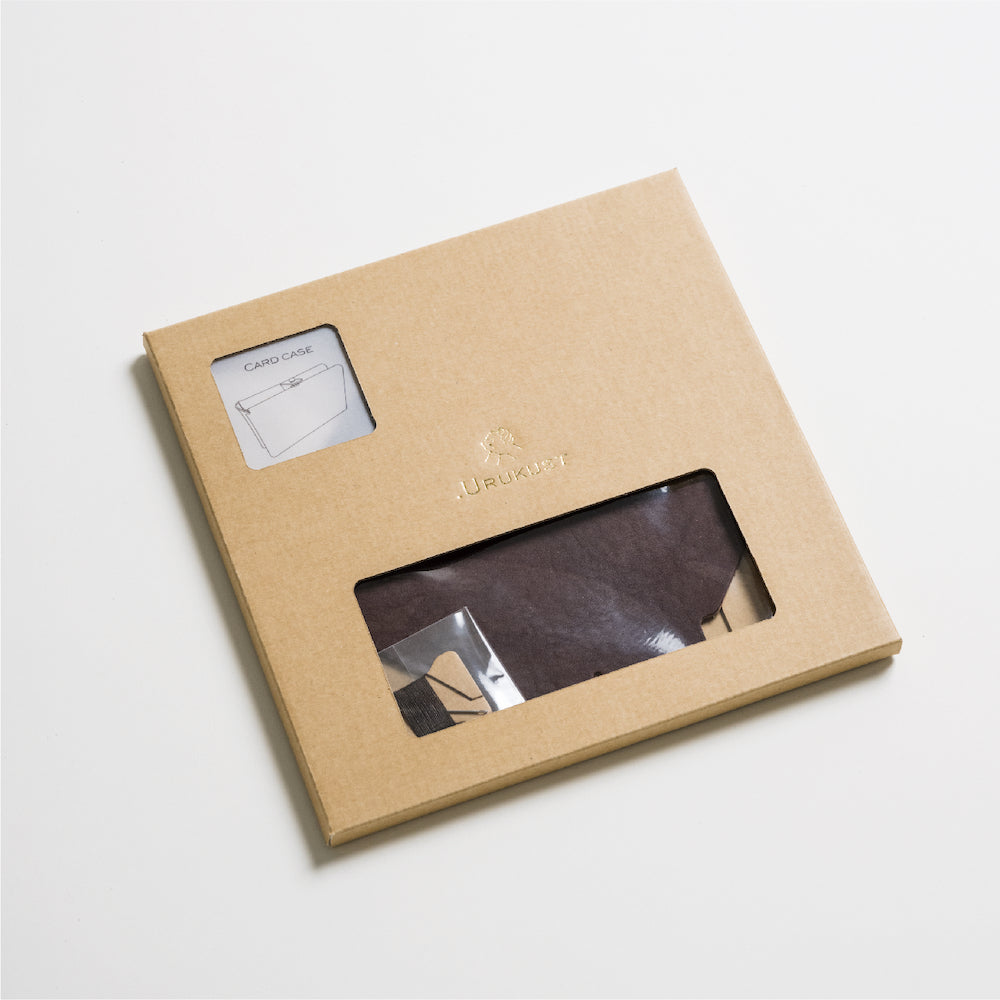 A minimalist designed card case that can be made by simply sewing the center of the body with a single piece of leather. The pocket has room to hold about 30 cards. * The metal fittings may scratch cards made of paper.
The sewing holes are already made and the kit contains thread, a needle, and a ball stud, so you don't need any special tools to complete the item.
Please refer to the video for instructions.
VIDEO
You can watch how to make it on this video.
DETAIL
CONTENTS
1 piece of leather
1 button stud
thread
1 hand-sewing needle
TOOLS & MATERIALS YOU WILL NEED
- Glossing polish(TOKONOLE)
- Edge slicker (Wood slicker or Loofa sponge)
- Round awl
- Scissors
- Wood glue
- Flat head screwdriver
FINISHED SIZE
W9.5×H6.5×D2.5cm
【.URUKUST CLASSIC LEATHER】
This leather is tanned using vegetable tannins, a method rarely used in Japan. .URUKUST original leather is produced after extensive discussions with tanners. Japanese raw hides are used, giving it the perfect elasticity and smoothness. Treated with light oils, it is lightweight yet gives off an elegant luster with use.