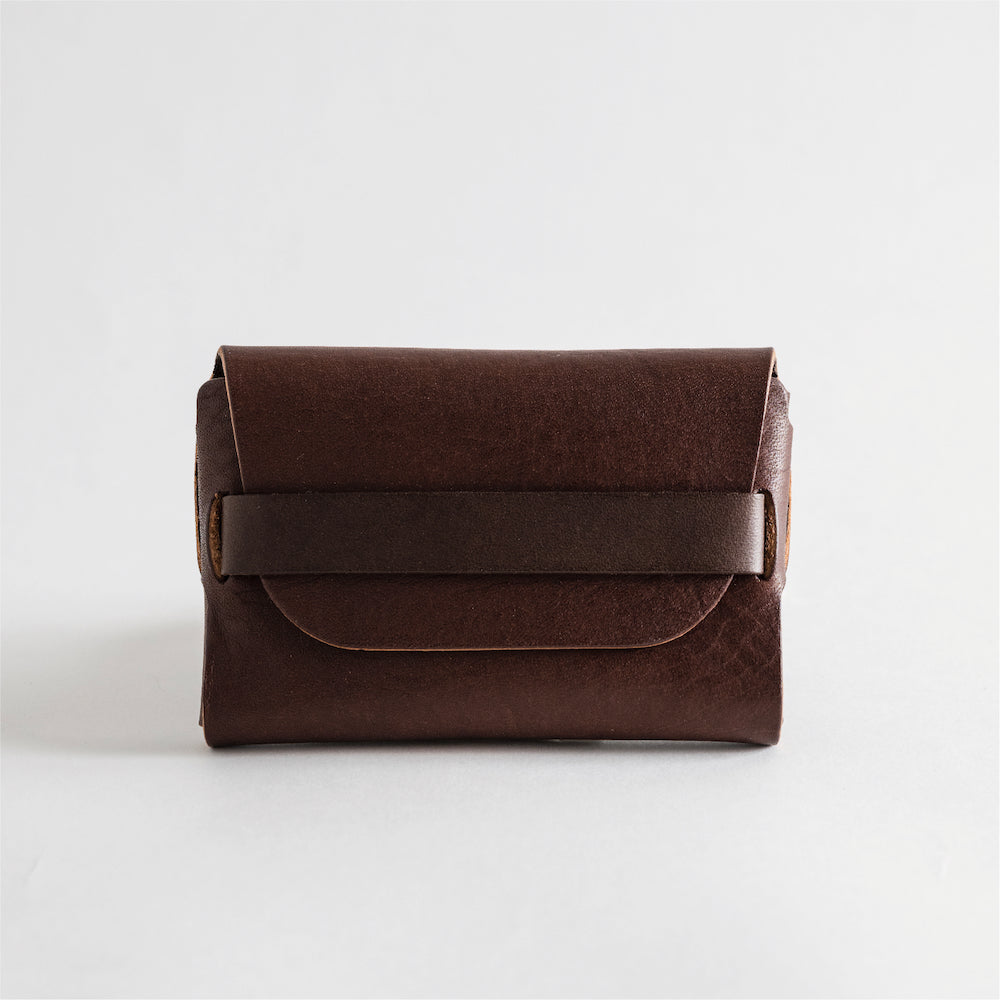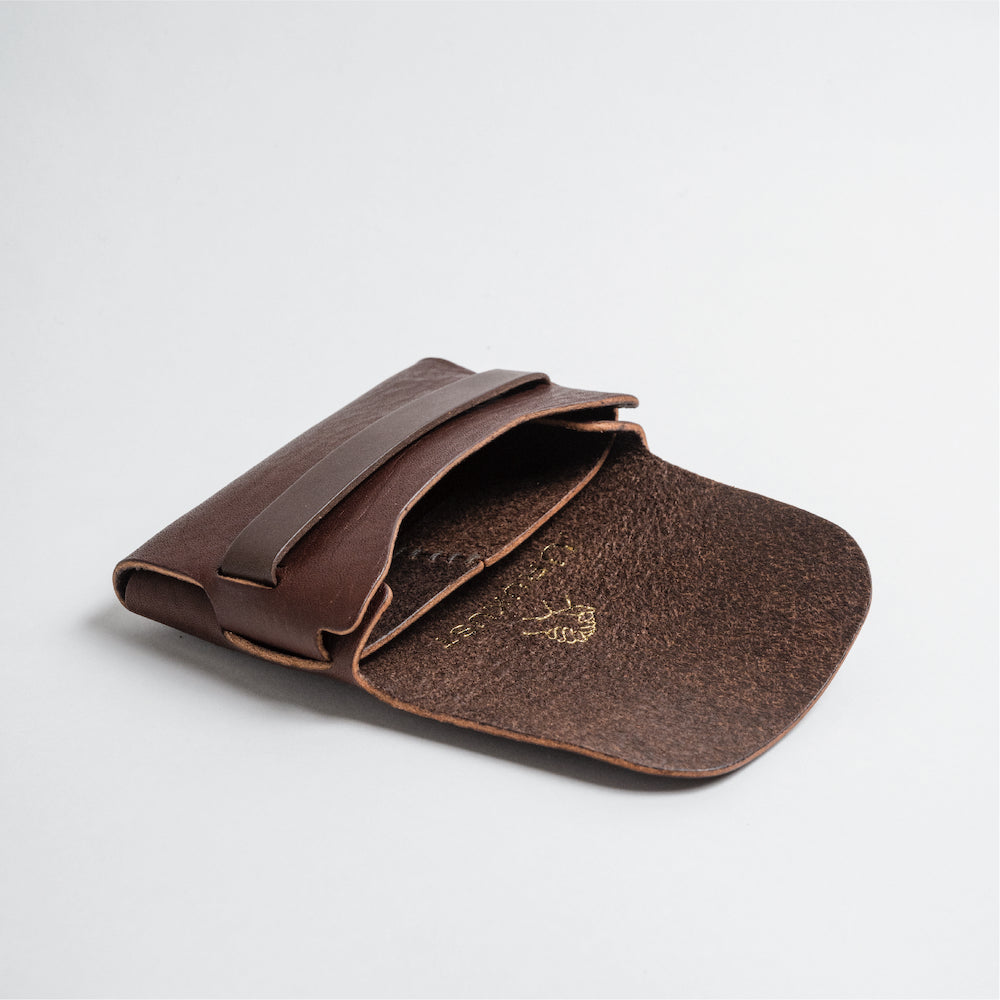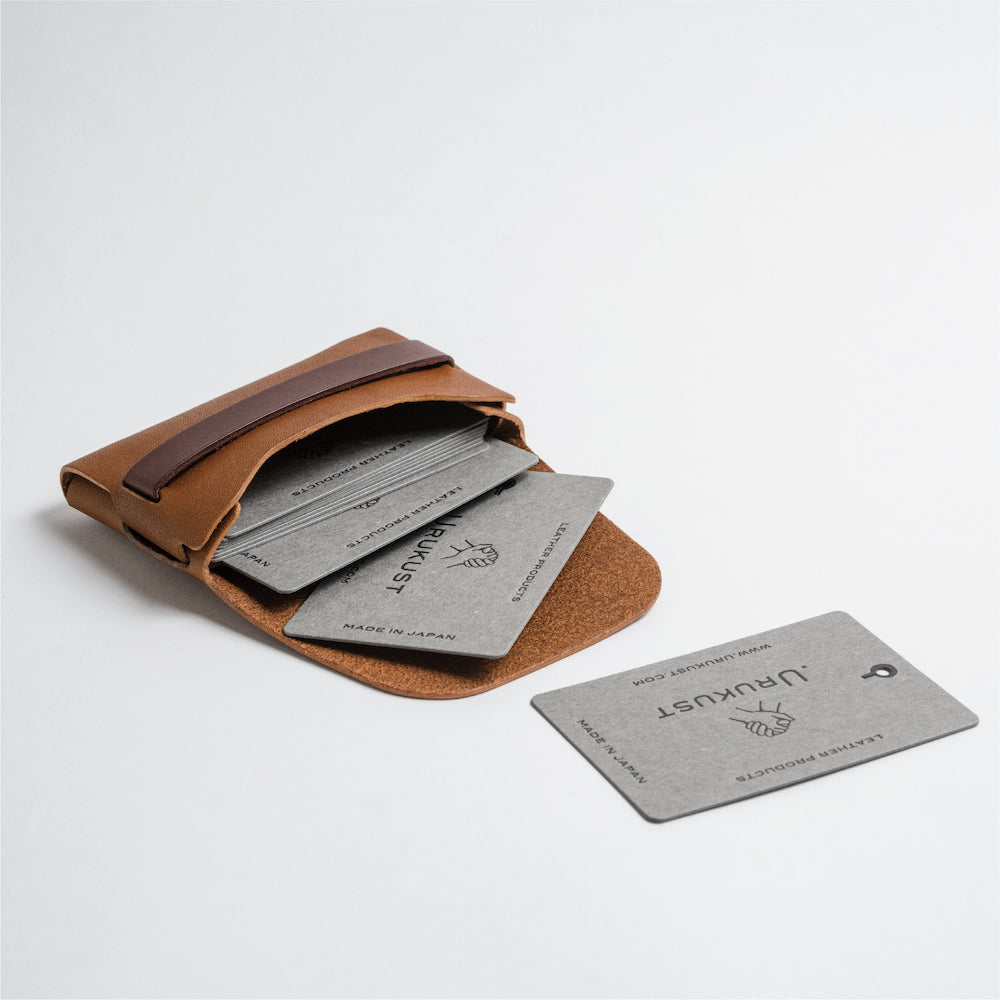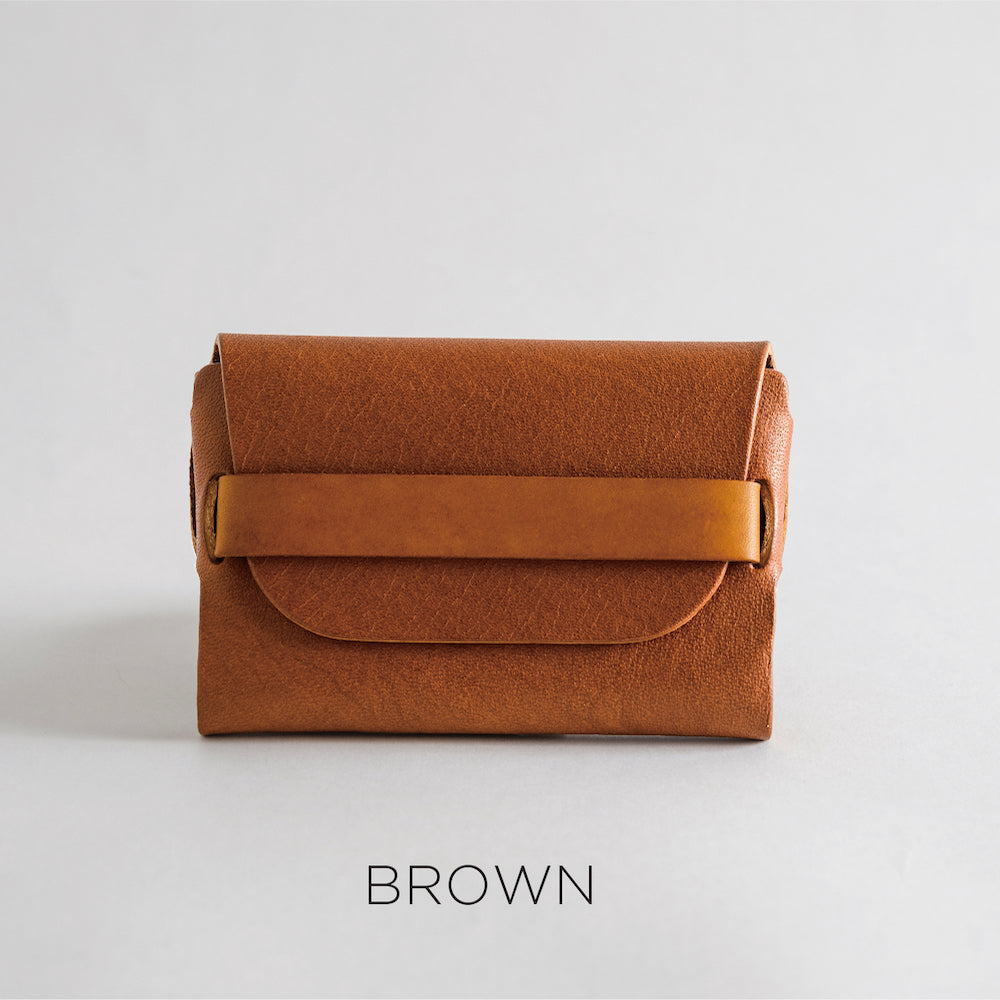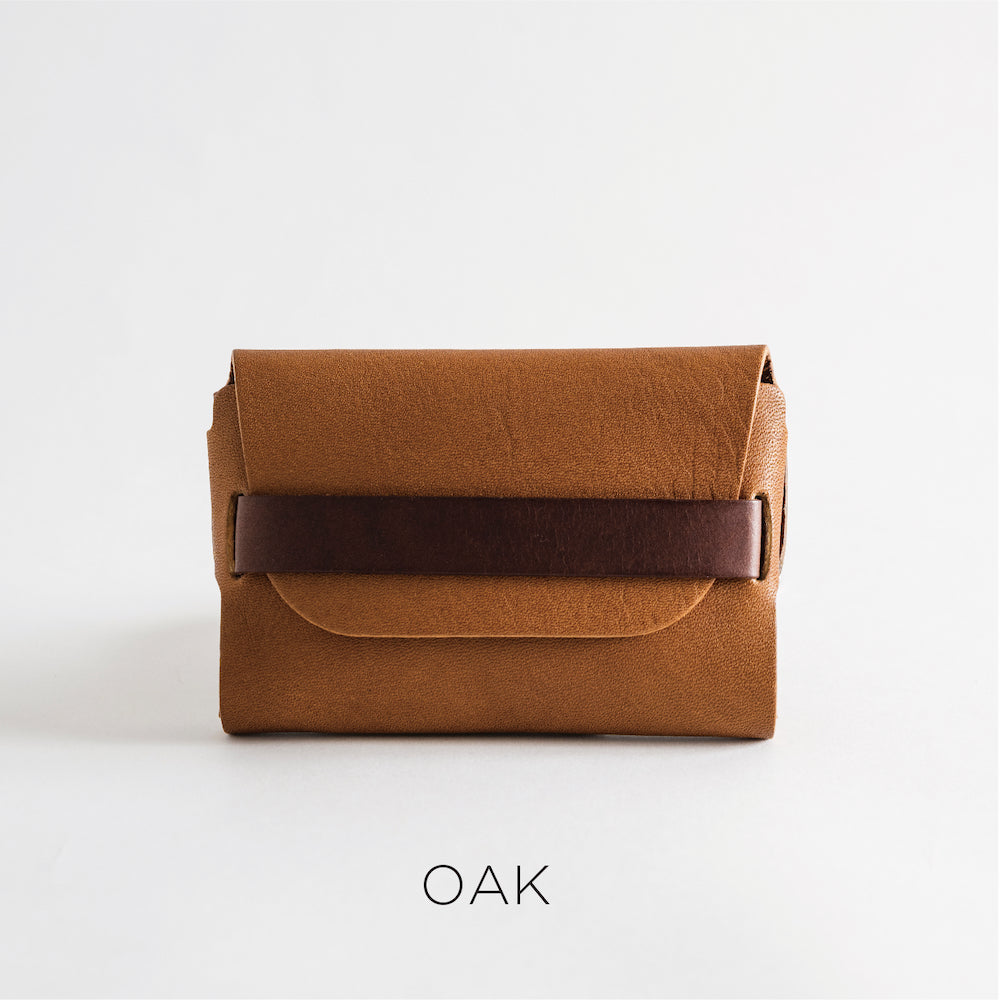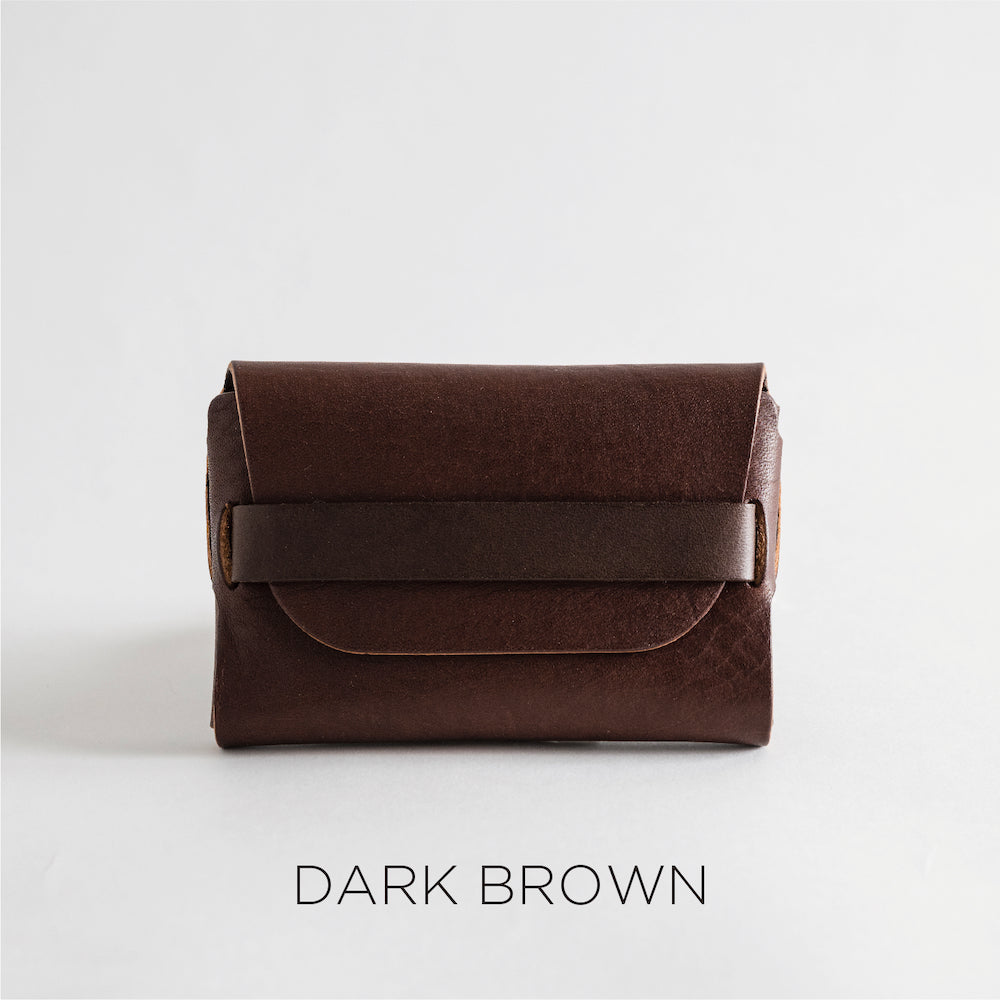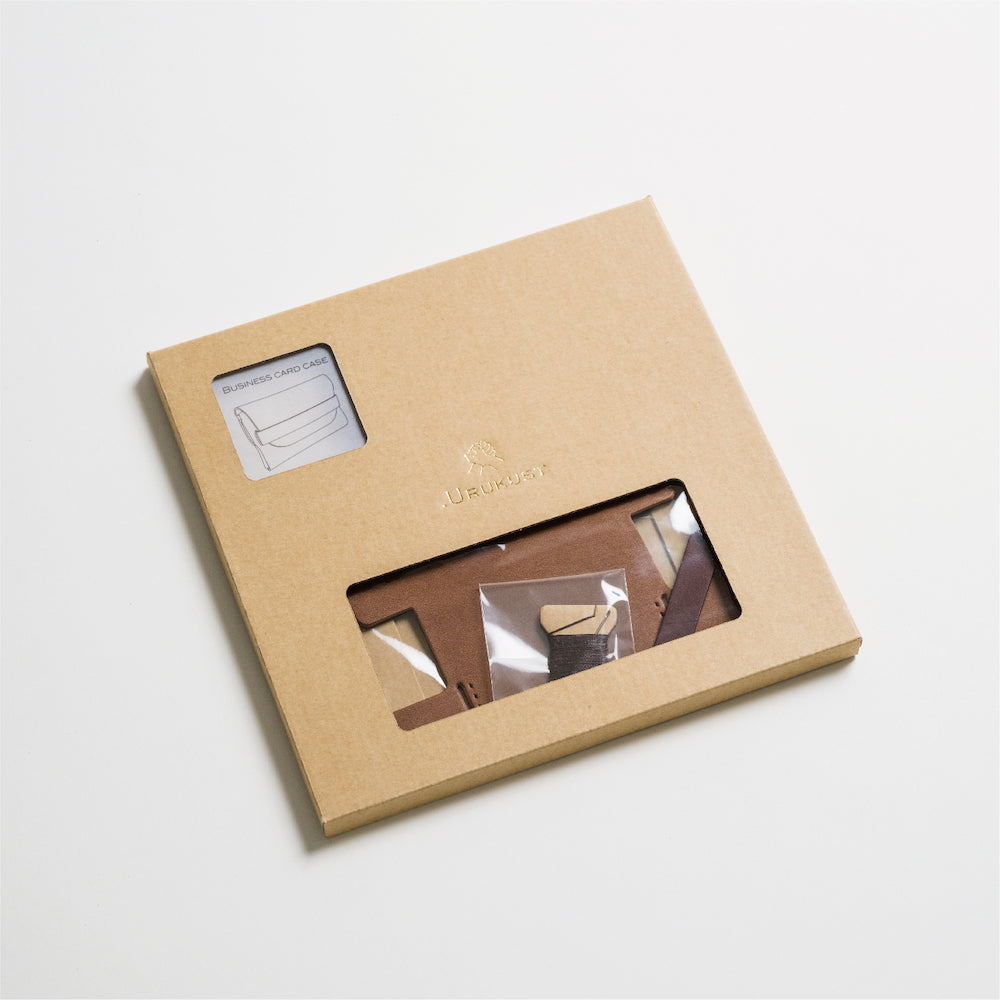 A business card holder made of a single piece of leather. The pocket has a partition when assembled.
The sewing holes are already made and the kit contains thread, a needle, and a ball stud, so you don't need any special tools to complete the item.
Please refer to the video for instructions.
VIDEO
You can watch how to make it on this video.
DETAIL
CONTENTS
2 pieces of leather
thread
1 hand-sewing needle
TOOLS & MATERIALS YOU WILL NEED
- Glossing polish(TOKONOLE)
- Edge slicker (Wood slicker or Loofa sponge)
- Round awl
- Scissors
- Wood glue
FINISHED SIZE
W10×H7×D2cm
【.URUKUST CLASSIC LEATHER】
This leather is tanned using vegetable tannins, a method rarely used in Japan. .URUKUST original leather is produced after extensive discussions with tanners. Japanese raw hides are used, giving it the perfect elasticity and smoothness. Treated with light oils, it is lightweight yet gives off an elegant luster with use.
【ITALIAN LEATHER】
The cowhide leather is tanned with vegetable tannins in Tuscany, Italy. Its high fiber density offers a soft and smooth texture. It melts against your hands and the luster increases with use.