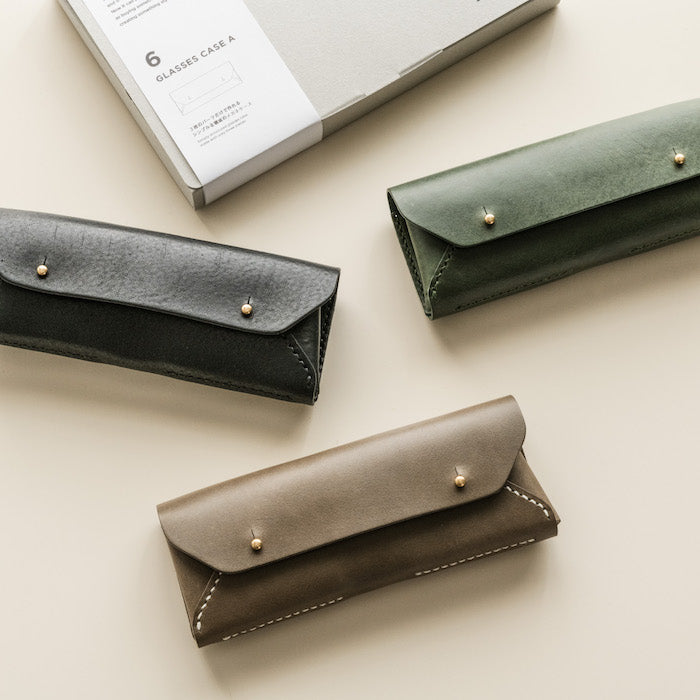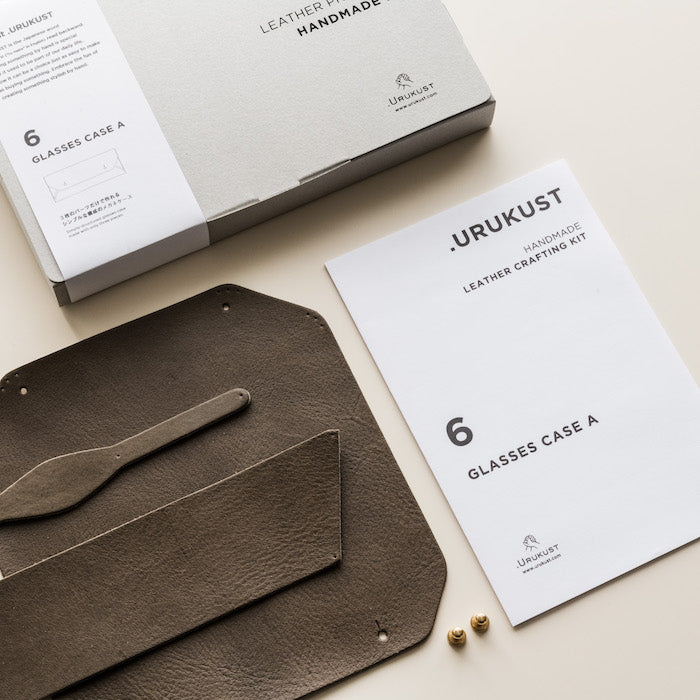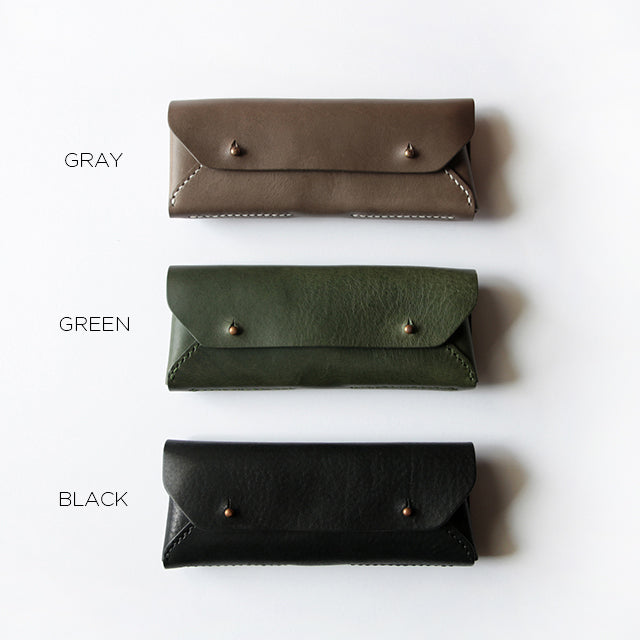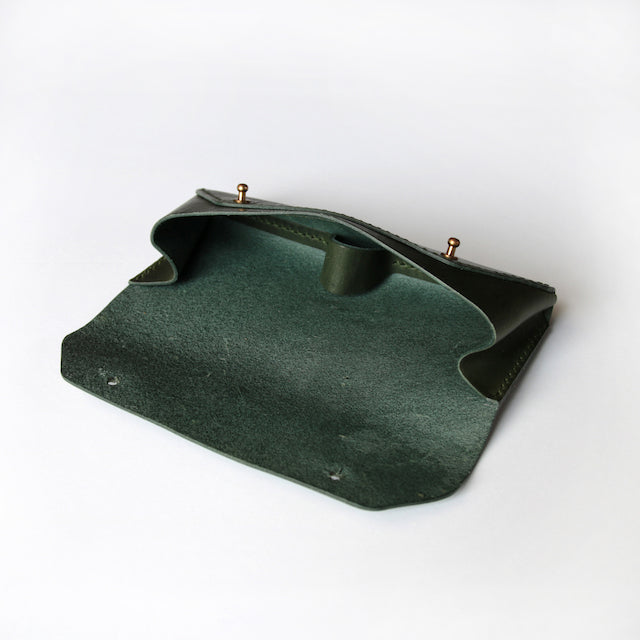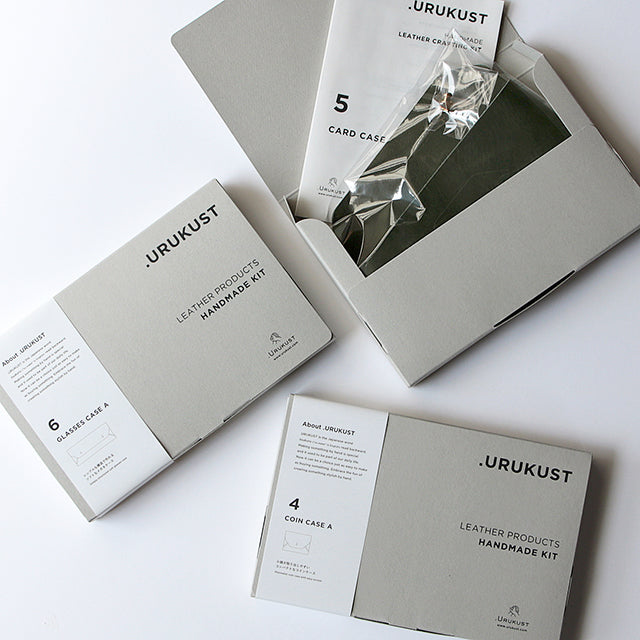 DIY soft glasses case kit with a simple design. The piece that holds glasses in place helps prevent the case from being squished.

* This is a DIY kit. Please note that leathercraft tools are necessary to assemble the product, and be sure to read the contents carefully before purchase.
.* This is a DIY kit to make the item shown on "Making Leather Bags, Wallets, and Cases: 20+ Projects with Contemporary Style" written by .URUKUST. For more details, please refer to the book.
DETAIL
CONTENTS:
2 pieces of leather, 2 button stud and instructions (Short version) * Instructions are written in both Japanese and English.
TOOLS & MATERIALS YOU WILL NEED:
- Box cutter
- Ruler
- Round awl
- Glossing polish
- Plastic bone folder, creaser, or slicker
- Rubber cement
- Glue applicator stick
- Rubber mat
- Wooden mallet
- Four-pronged chisel with 4mm spacing
- One-pronged chisel with 4mm spacing
- 2 hand-sewing needles
- Linen thread
- Beeswax
- Scissors
- Wood glue
- Double sided tape 3mm

【ITALIAN LEATHER】
The cowhide leather is tanned with vegetable tannins in Tuscany, Italy. Its high fiber density offers a soft and smooth texture. It melts against your hands and the luster increases with use.