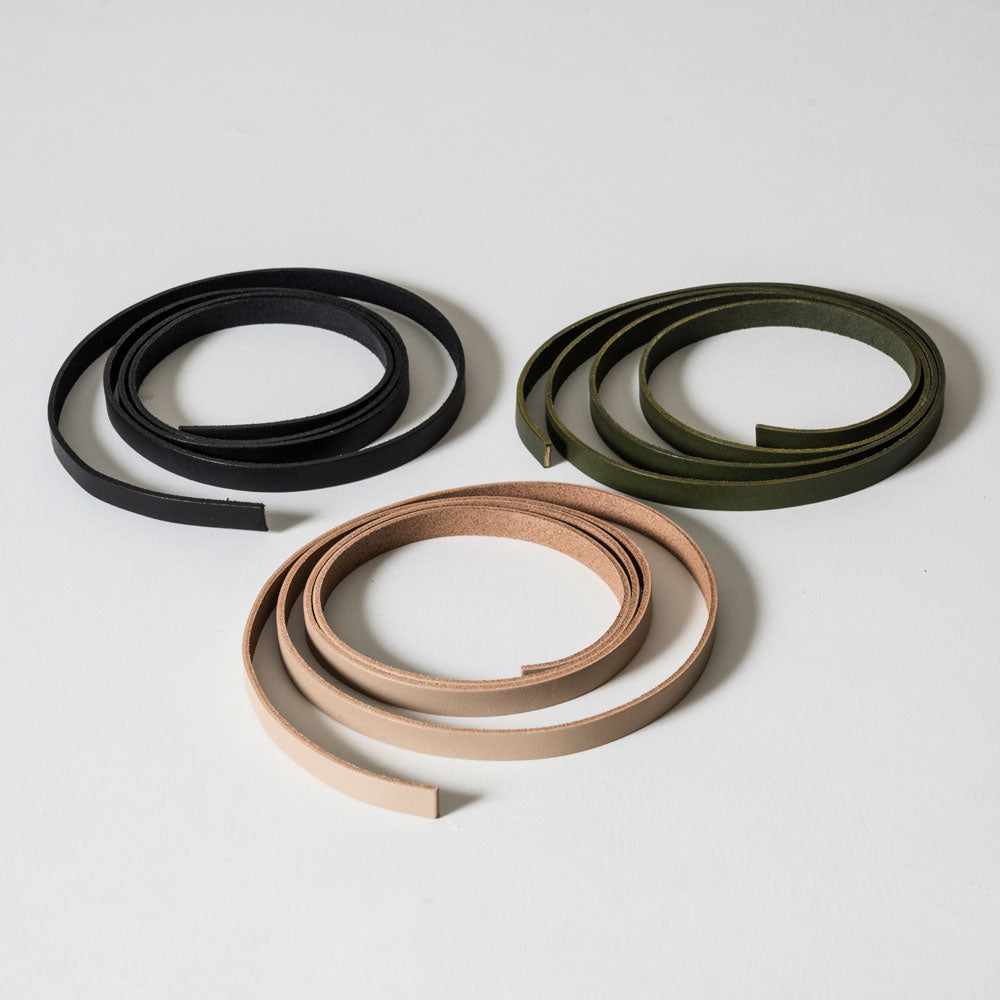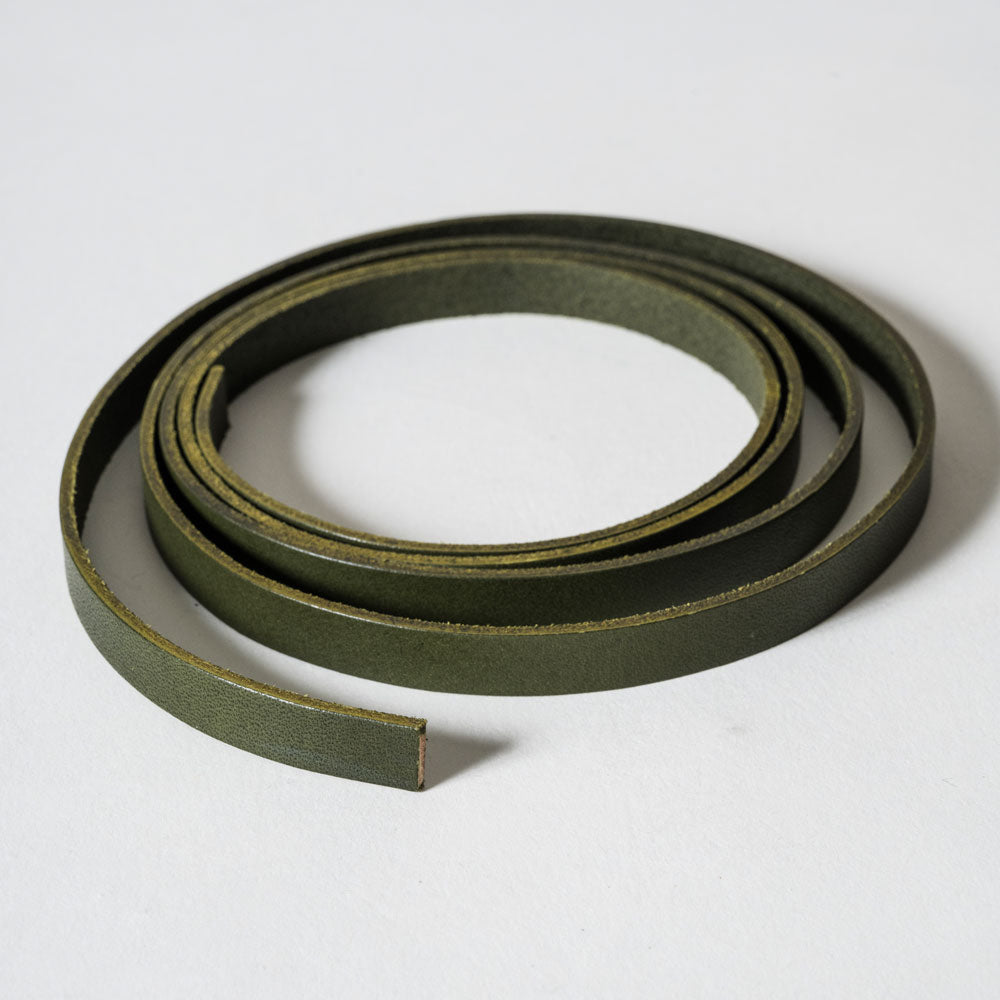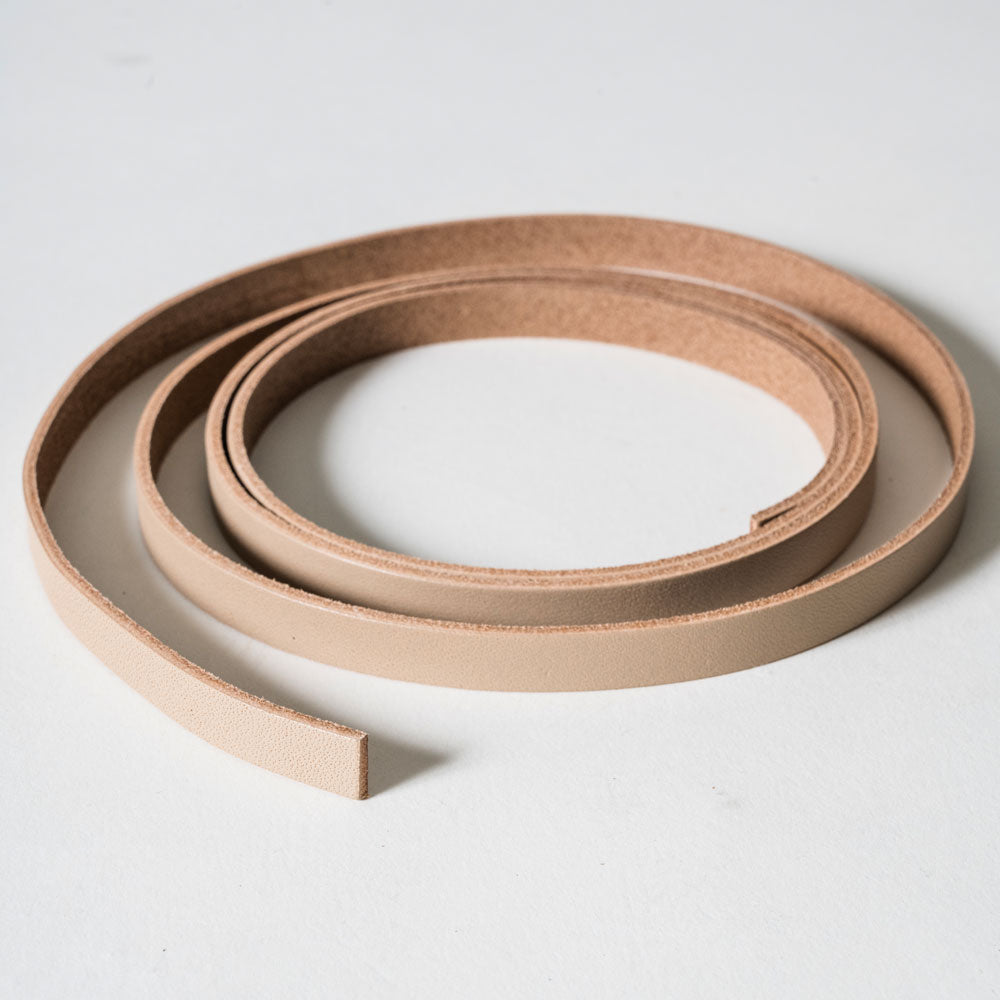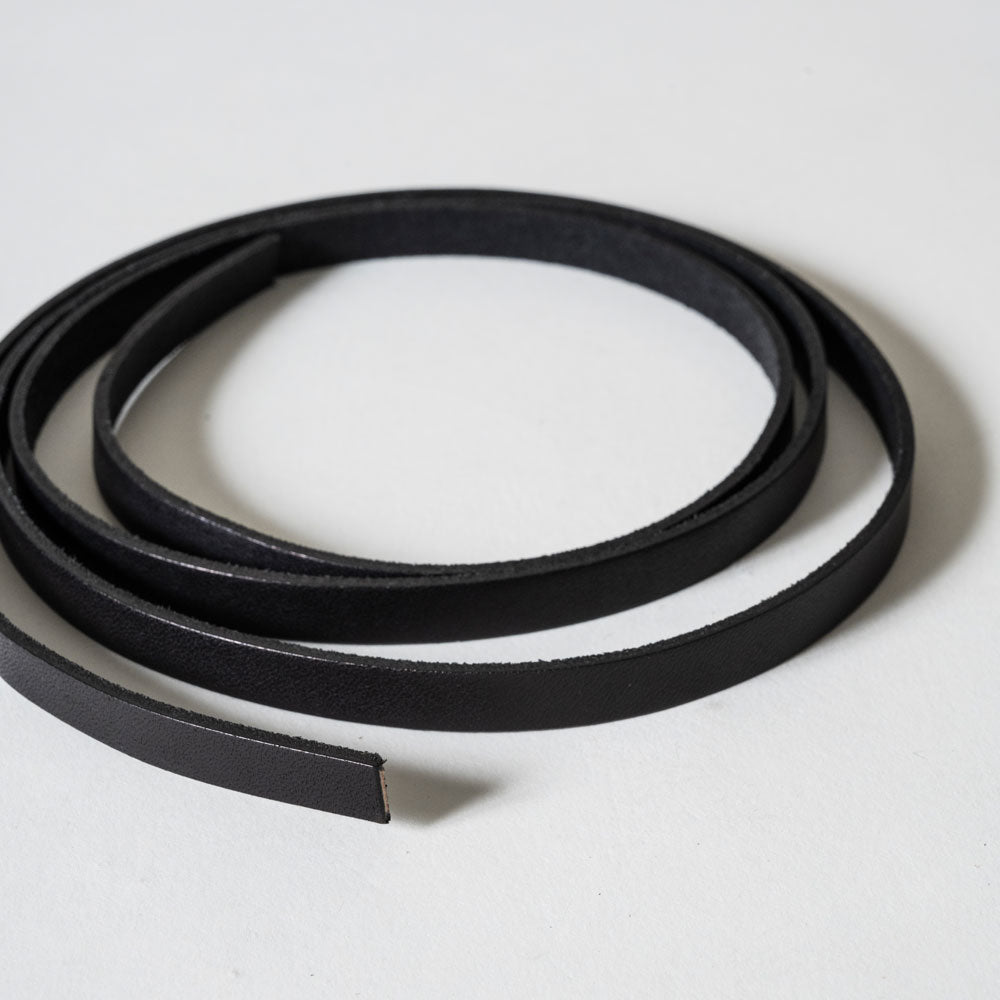 Size: 10mm wide, 1400mm long, thickness approx. 2.2mm x1pc
This is a 10mm wide shoulder strap made of URUKUST SMOOTH LEATHER. Used for an item in COLLECTION #1.
DETAIL
Material
Steer hide (Japan)
Tanning process
Vegetable
Thickness
2.2mm (may vary slightly depending on the spot).
Finish
Edges are dyed, but not polished.
Edges' dye color may be uneven or too light. In this case, please dye over the edges before use.
About leather
- .URUKUST SMOOTH LEATHER -
This cowhide is tanned using vegetable tannins. .URUKUST original leather is produced after extensive discussions with tanners. It has a smooth finish with few wrinkles or creases on the surface. This is firmer than .URUKUST CLASSIC LEATHER, but the wax rubbed into the leather will soften the leather and add luster over time.