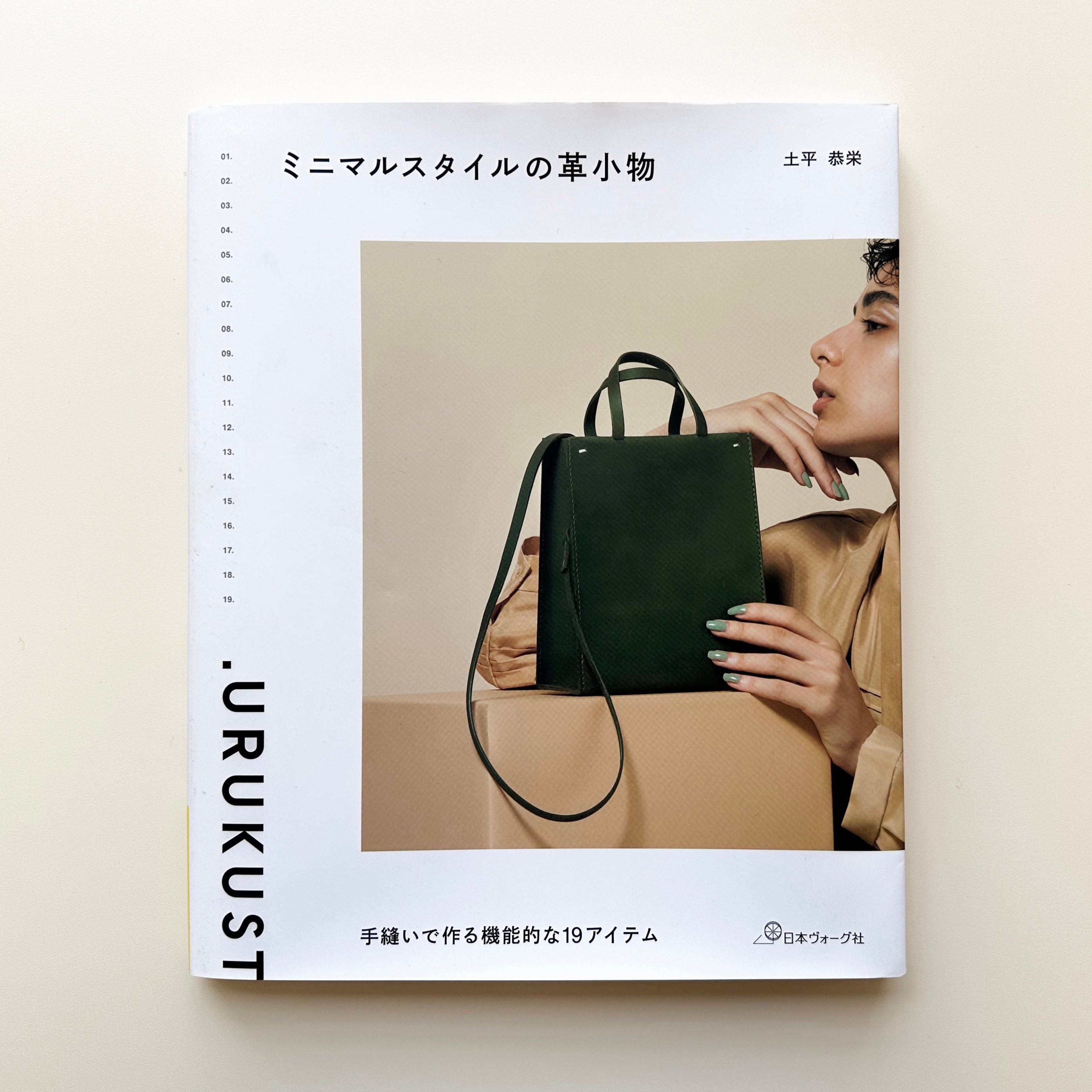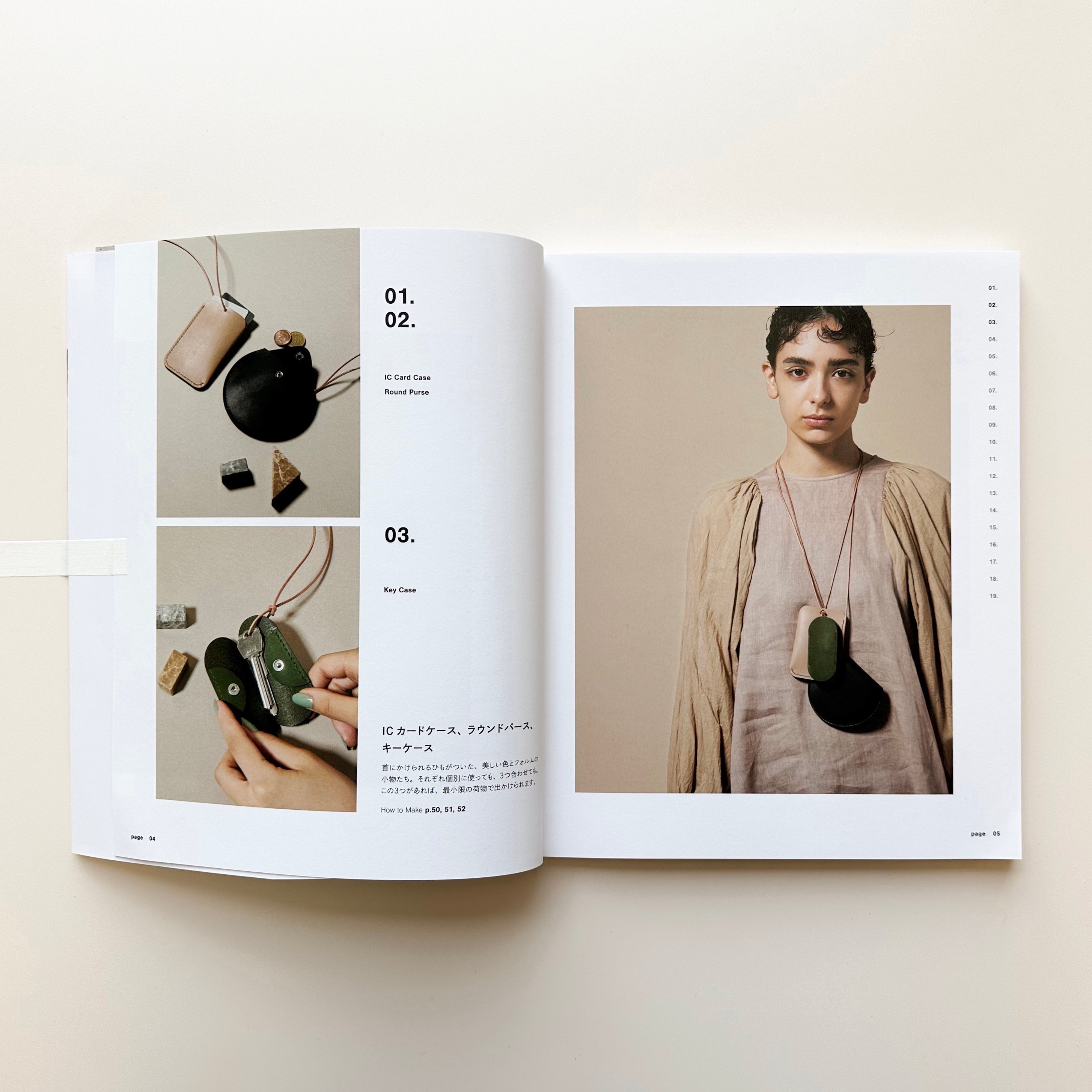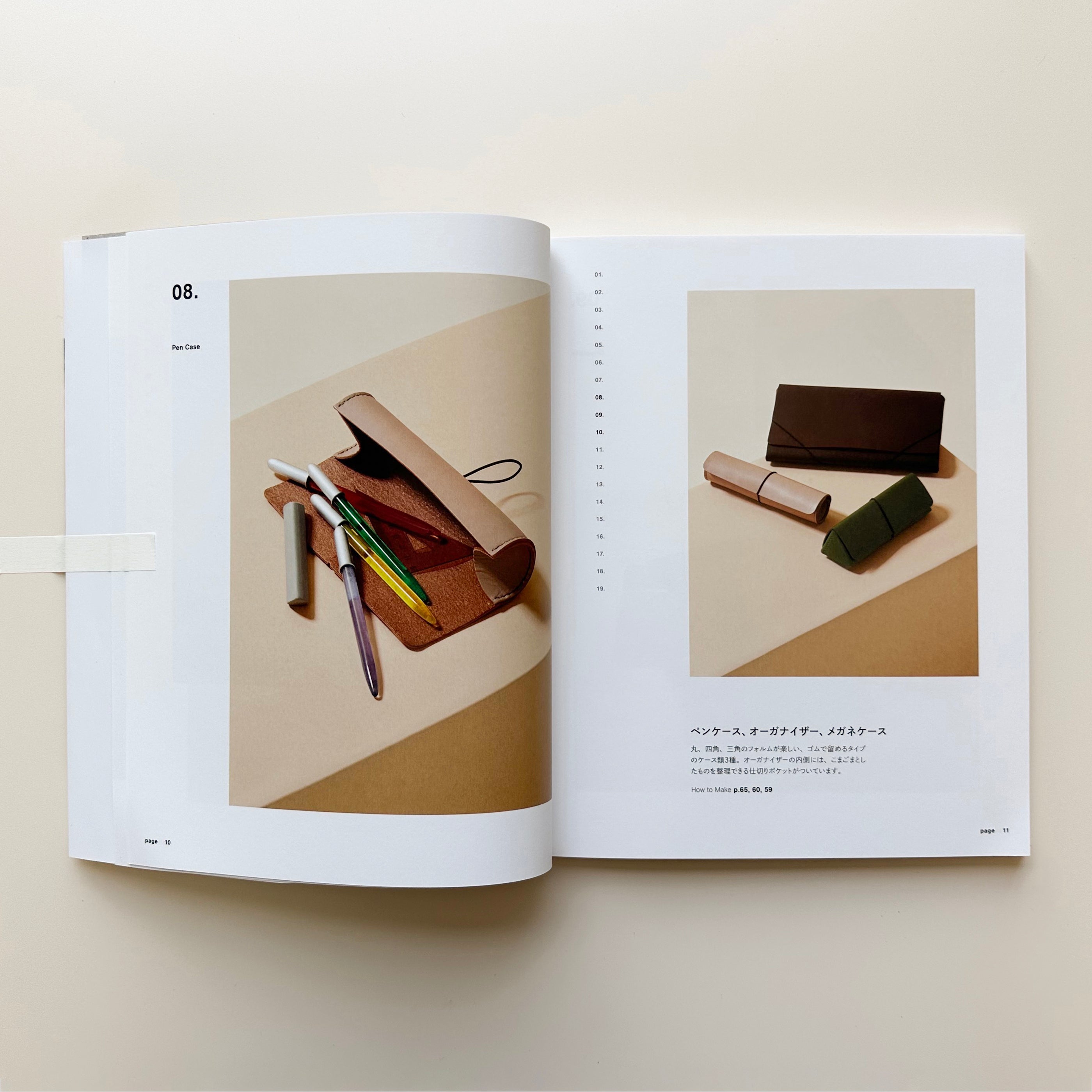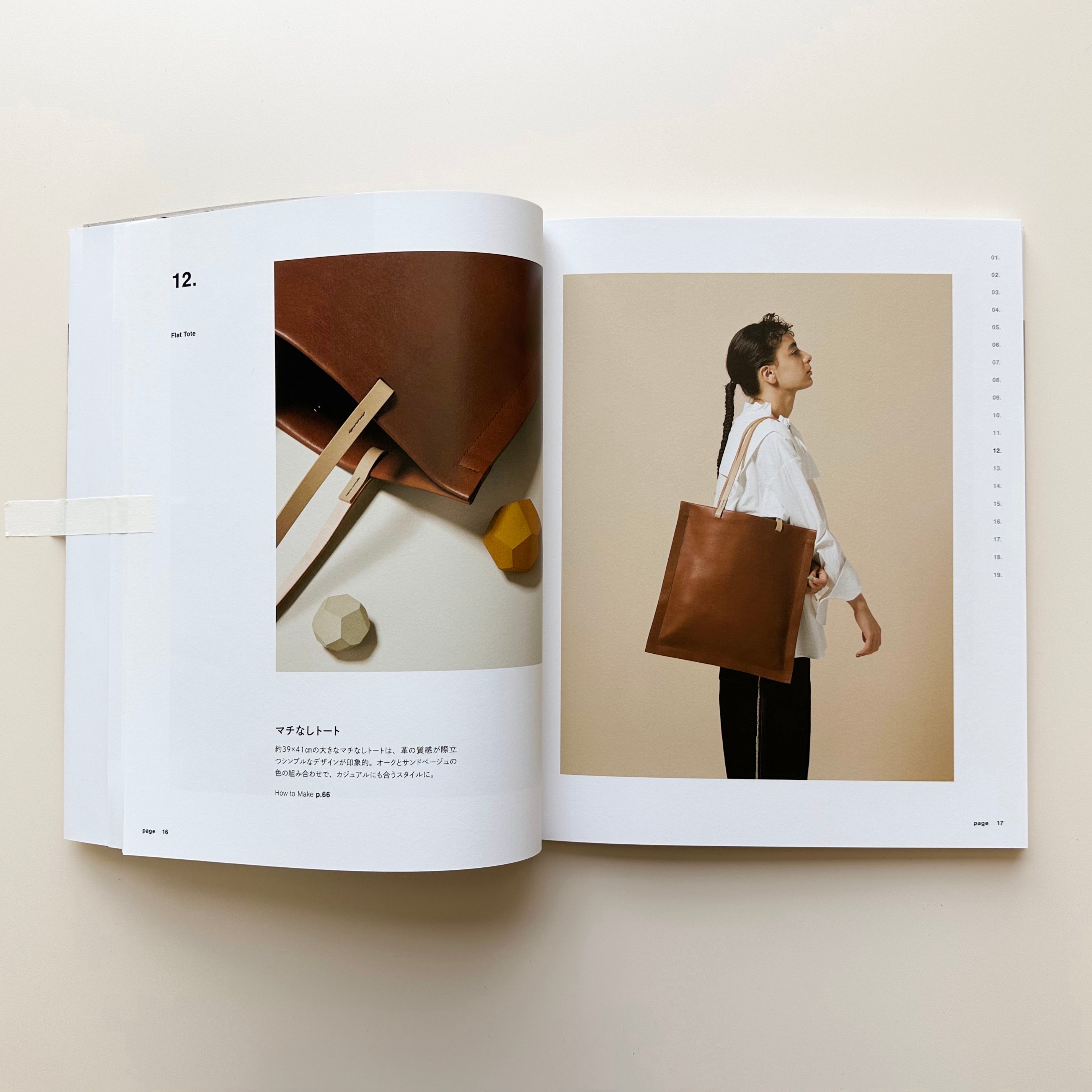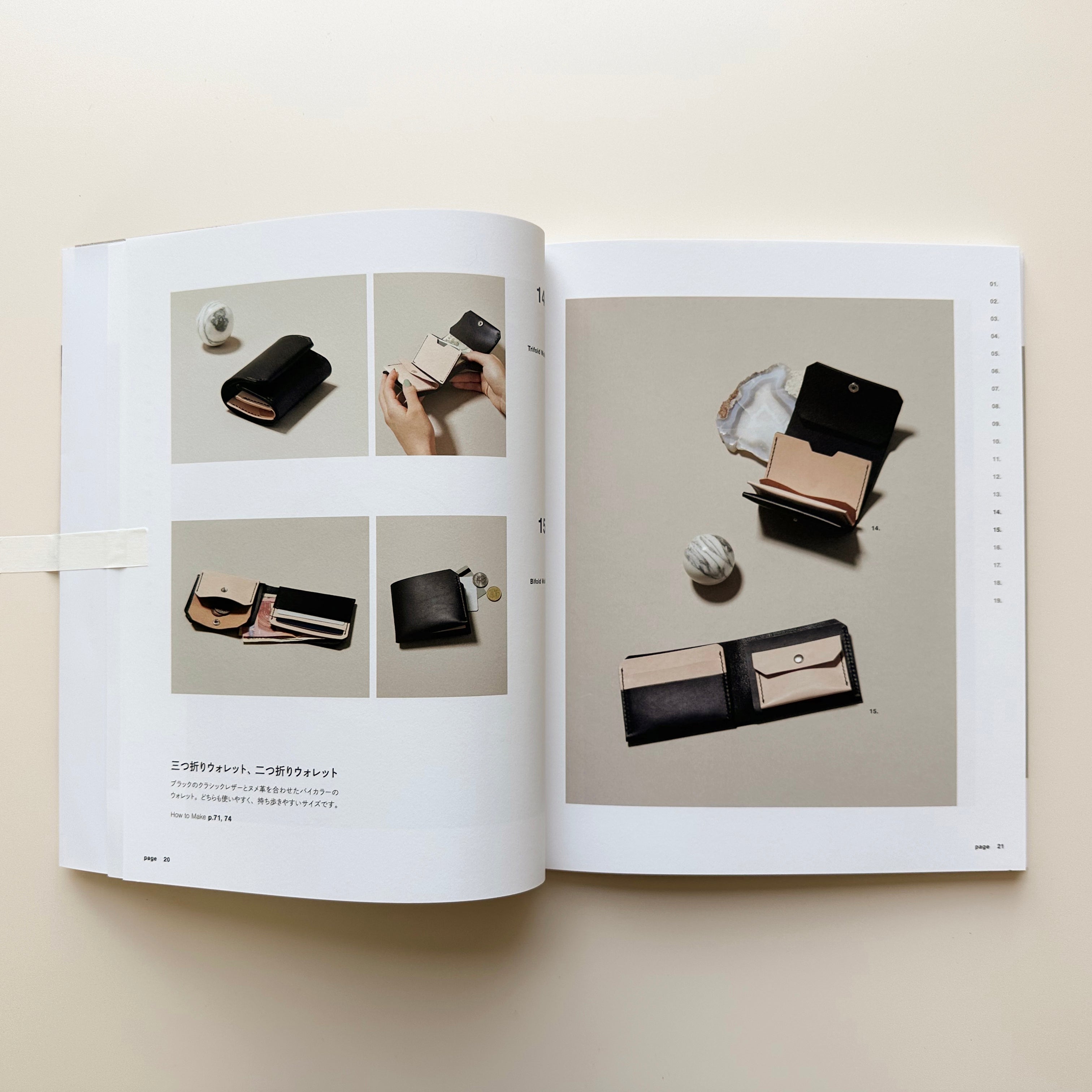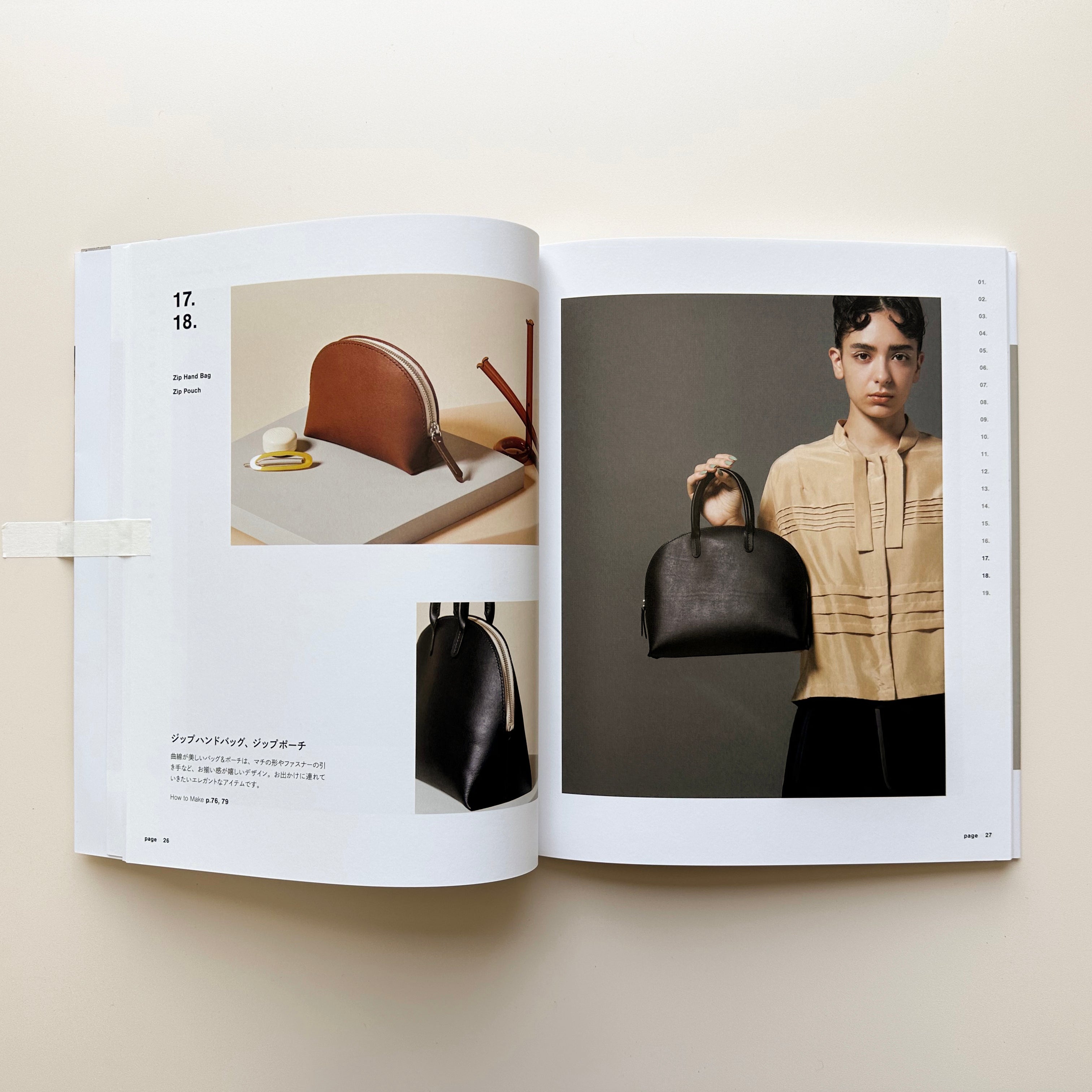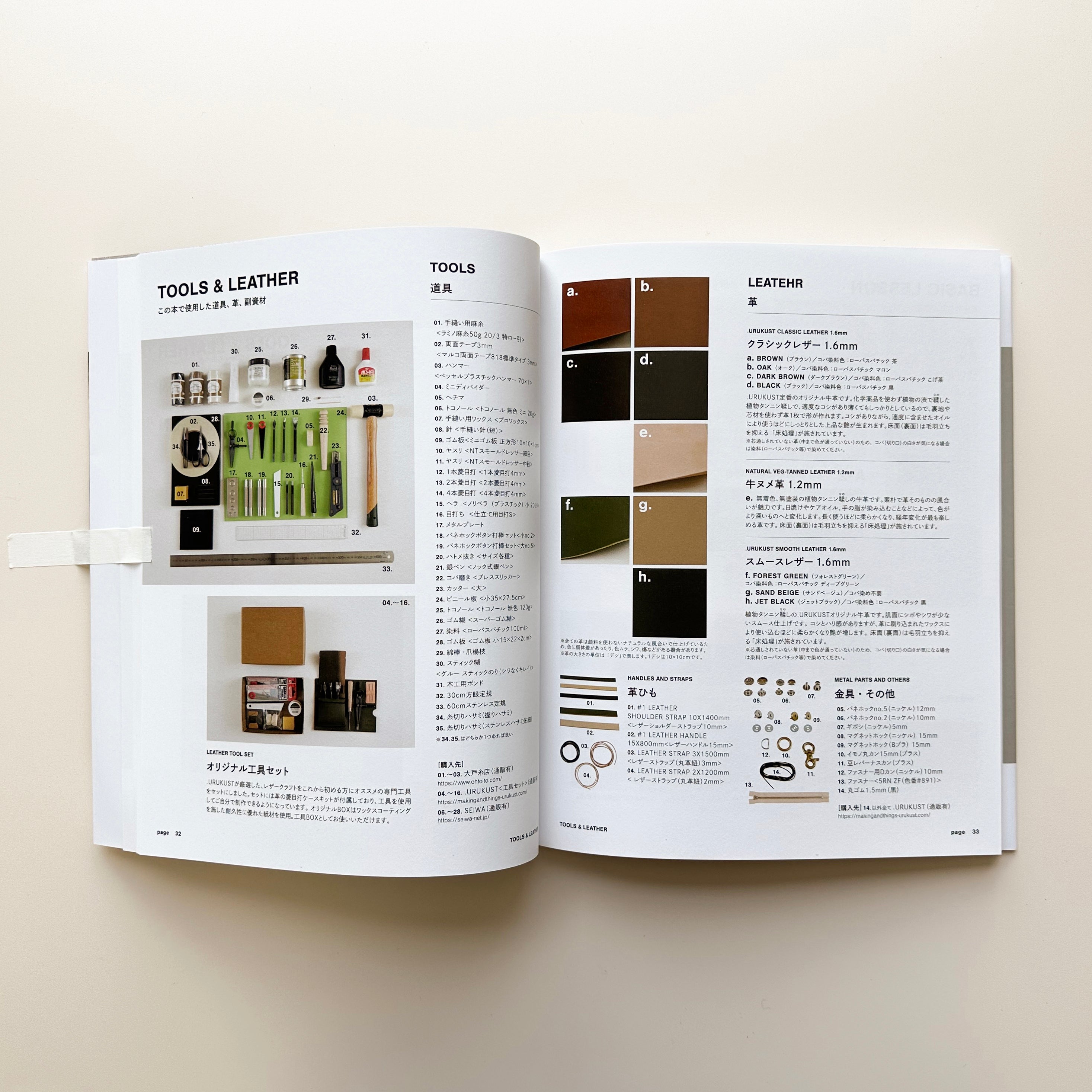 A book written by Yasue Tsuchihira of .URUKUST / Actual size paper patterns
This is our second book to introduce minimal style leathercraft items that are suitable for beginners to make, using tools that are easy to handle. The book contains 19 items, including small items such as card cases and key cases and bigger items such as bags for everyday use. It also shows detailed information on how to make a pattern, cut leather, sew by hand, and attach metal parts. The book is full of leathercraft items made of high-quality leather that you can use for a long time. The leather will age gracefully through use.
At our online store, only the Japanese version of this book is available. Please contact the following publishers for other languages.
DETAIL
First published
2022/12/6